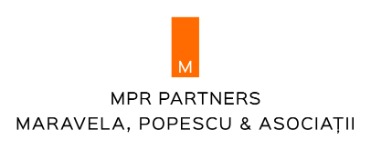 Firm Details
General
MPR Partners|Maravela, Popescu & Asociații is a one-stop-shop for legal, tax advisory and insolvency matters pertaining to the business and public sectors. Our clients (amongst which large multinational corporations, sound Romanian companies, private investors, public authorities and State companies) have consistently endorsed our quality services and flexible approach as well as our responsiveness and friendly working climate.
As a spin-off from top tier firms, MPR Partners|Maravela, Popescu & Asociații was founded by prominent partners who have been at the forefront of some of the largest projects and transactions unfolded in Romania throughout the past fifteen years. Gelu T. Maravela and Alina Popescu, former partners with top tier Romanian law firm, who have combined forces to create a state of the art Romanian legal, tax advisory, insolvency and dispute resolution team.
MPR Partners|Maravela, Popescu & Asociații's core arm currently consists of a total of 15 carefully selected attorneys, affiliated tax advisors and insolvency practitioners, working in the head office located in Bucharest, and having correspondent offices in all major Romanian regions, as well as in Khisinev, Republic of Moldavia, ensuring that no local or regional matter is out of reach.
In addition, the firm has developed close cooperation relationships with sound law firms on virtually all continents, thus being able to quickly coordinate cross-border legal advice for matters requiring input under several jurisdictions.
MPR Partners|Maravela, Popescu & Asociații advises clients in all areas of practice entailed by the business and public administration activities, including: Aviation, Transportation & Shipping, Banking & Finance, Capital Markets, Competition, Corporate & Commercial Law, Employment, Energy & Natural Resources, Environment, Insolvency (Restructuring & Bankruptcy), Intellectual Property, IT & Telecommunications, Litigation, Arbitration & ADR, Mergers & Acquisitions/Privatization, Pharmaceuticals & Healthcare, PPP & Public Procurement, Real Estate & Construction, Regulatory & Compliance, Tax.
References
We have gained an in-depth and practical knowledge of relevant legal framework and aspects covering all areas of interest for any type of investment or investor, and have also developed the experience required to work together with our clients seamlessly and efficiently to reach our common goal. Our client-orientated, innovative and creative approach helped us set precedents in solving intricate legal issues entailed by the complicated and sometimes unstable legal environment.
For instance, clients state that they were "… impressed about" our "professionalism and pragmatic approach, which bring considerable added value to one's business". MPR Partners|Maravela, Popescu & Asociații is also considered as "proactive, business-oriented, giving good support" by its clients, who have added: "They were very knowledgeable, able and innovative." or "they exceeded our expectations every time we requested their advice. They are a full service law firms in Romania, thus having the capability and knowledge to provide integrated legal advice". Specific letters of recommendation can be made available upon request.
Team
We aim to provide accurate, to the point, efficient and flexible services, adding genuine value to our clients' business.
Accordingly, our attorneys and affiliated tax advisors are carefully selected based on the paramount principles of thorough knowledge, flawless legal/tax reasoning, sound experience, pro-business thinking and dedication, and undergo regular trainings for a continued specialization. As an added value, all our lawyers are fluent in English, whilst some of them speak fluently French and/or German and/or Spanish. Moreover, most of our team members have graduated LL.M degrees in Europe or Romania.
For each and every mandate, legal, tax advisory and insolvency assignments are made strictly depending on their specific skills and expertise so that matters are handled by the most appropriate person. In addition, work is closely and constantly coordinated by the firm's partners to ensure an outstanding level of quality, vision and strategy.
Contacts
Olivia Popescu
Marketing & PR Manager
+40213101717
Office Locations
Romania
Romania
Bucharest, Romania
6A Barbu Delavrancea Street, Building C
Ground Floor, 1st District
Bucharest 011355
Romania