Firm Profile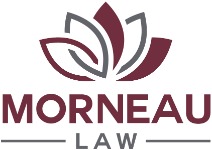 Firm Details
MORNEAU LAW
Trusted Team
Our mission is to provide stability and assurance in uncertain times. We know that you need someone that will thoughtfully listen to your unique circumstance and evaluate what will be the best course of action.
Family Law Practices
Collaborative Law Practices
Comprehensive Estate Planning
Compassionate Estate Administration
About Our Clients
MORNEAU LAW
Your Advocate
We are committed to providing quality representation for families dealing with difficult situations such as divorce, probate, and medicaid and estate planning.
Family Law Practices
Collaborative Law Practices
Comprehensive Estate Planning
Compassionate Estate Administration
Firm Practice Areas
Collaborative Law: Family Law
Elder Law
Family Law
Trusts and Estates
Office Locations
United States
United States
New Hampshire
New Hampshire
Nashua, NH
30 Temple Street, Suite 503
Nashua, NH 03060
United States