Firm Profile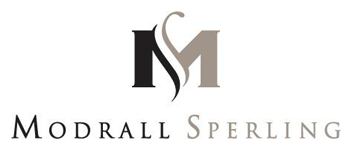 Headquarters
500 Fourth Street, NW, Suite 1000
P.O. Box 2168
Albuquerque, NM 87103
United States
(505) 848.1800
Firm Details
Modrall Sperling is headquartered in New Mexico and has offices in Albuquerque and Santa Fe. The firm was founded in 1937 and has a long history of excellence in the state, throughout the Southwest and across the United States. With around 65 lawyers, the firm provides the highest quality of legal services with expertise in most areas of civil law. Our diverse client base includes major financial institutions, state and local governmental bodies, insurance companies, national and international corporations, energy and natural resource companies, educational institutions, private foundations, farmers, ranchers, large and small businesses and private individuals.
The firm provides innovative legal solutions in all major areas of legal practice and is fully prepared to meet both the basic and sophisticated demands of business and individual clients in a challenging economy. While we remain dedicated to serving New Mexico and the business community that built our firm, we have a solid regional and national presence in a number of practice areas.
Many Modrall Sperling practitioners have held and continue to hold key positions in the community and the legal profession. Within the firm's current ranks are a former president, current chair, and members of the American Law Institute, a former president of the American Bar Association, a former chair of the Albuquerque Hispano Chamber of Commerce, a former chair of the Greater Albuquerque Chamber of Commerce, a former state Senator, a former president and the current secretary of the Rocky Mountain Mineral Law Foundation, and a former U.S. Attorney for the District of New Mexico.
The firm has received top rankings from Chambers USA, recommended as a leading litigation firm by Benchmark Litigation, and ranked in 43 practice areas in Albuquerque and Santa Fe in the 2019 "Best Law Firms" rankings by U.S. News & World Report and Best Lawyers® in the annual law firm survey. In addition, many of the firm's lawyers are individually recognized in Chambers USA, Benchmark Litigation, Best Lawyers in America® and Southwest Super Lawyers®.
Modrall Sperling is committed to maintaining a diverse workplace. The firm is committed to providing equal opportunity at all times without regard to race, color, religion, gender, sexual orientation, or national origin, and without regard to age or disability. Our success in achieving diversity in ethnicity and gender is reflected in our staff as well as our lawyers.
Management
Top Listed State Awards
Top Listed in New Mexico in Energy Law with 5 lawyers
Top Listed in New Mexico in Environmental Law with 5 lawyers
Top Listed in New Mexico in Native American Law with 5 lawyers
Top Listed in New Mexico in Natural Resources Law with 6 lawyers
Top Listed City Awards
Top Listed in Albuquerque in Energy Law with 5 lawyers
Top Listed in Albuquerque in Native American Law with 4 lawyers
Top Listed in Albuquerque in Natural Resources Law with 5 lawyers
Top Listed in Albuquerque in Oil and Gas Law with 4 lawyers
Awards
Keep the Dream Alive 2013
Stone Soup Philanthropy Award
Gold Award from Family Friendly New Mexico (FFNM) 2018, 2019
Volunteer Attorney Program's Special Award for Pro Bono Service
Benchmark Litigation New Mexico Firm of the Year 2018,2019
Clients
Travelers
7-Eleven
Albuquerque Academy
Albuquerque Bernalillo County Water Utility Authority
Albuquerque Public Schools
Allstate Insurance
Andeavor
Arizona Public Service
BakkenLink Pipeline, LLC
Bank of Albuquerque
BHP Billiton
Burlington Northern Santa Fe Railway Co.
City of Albuquerque
City of Farmington
City of Rio Rancho
City of Santa Fe
City of Roswell
Clean Line Energy Partners
Continental Resources
El Paso County Water Improvement District No. 1
Encana Oil & Gas (USA), Inc.
Enel Green Power North America
Enterprise Products Partners, LP
EOG Resources, Inc.
Farm Credit of New Mexico
Fisher Sand & Gravel Co.
Freeport-McMoRan Copper & Gold, Inc.
Haverland Carter Lifestyle Group
Holt-Smithson Foundation
Invenergy
McCune Charitable Foundation
Mountain States Mutual Casualty
Nacogdoches Oil & Gas
New Mexico Copper Corporation
New Mexico Family Business Alliance
New Mexico Oil and Gas Association
New Mexico State University
Oklahoma Attorney General
Progressive Insurance Co.
Rio Grande Resources Corporation
Santa Fe County
State of Oklahoma
SunZia Transmission, LLC
Transwestern Pipeline Company, LLC
Tri-State Generation and Transmission
Union Pacific Railroad
University of New Mexico
Walgreen Co.
Whatabrands, LLC
Firm Practice Areas
Administrative / Regulatory Law
Antitrust Law
Appellate
Arbitration
Banking and Finance Law
Bankruptcy and Creditor Debtor Rights / Insolvency and Reorganization Law
Bet-the-Company Litigation
Commercial Litigation
Construction Law
Corporate Law
Education Law
Employee Benefits (ERISA) Law
Employment Law - Individuals
Employment Law - Management
Energy Law
Environmental Law
Financial Services Regulation Law
Government Relations Practice
Health Care Law
Insurance Law
Land Use and Zoning Law
Litigation - Bankruptcy
Litigation - Construction
Litigation - Environmental
Litigation - Health Care
Litigation - Insurance
Litigation - Labor and Employment
Litigation and Controversy - Tax
Mass Tort Litigation / Class Actions - Defendants
Mediation
Mergers and Acquisitions Law
Mining Law
Municipal Law
Native American Law
Natural Resources Law
Oil and Gas Law
Personal Injury Litigation - Defendants
Product Liability Litigation - Defendants
Public Finance Law
Railroad Law
Real Estate Law
Tax Law
Trusts and Estates
Water Law
Office Locations
United States
United States
New Mexico
New Mexico
Albuquerque, NM
500 Fourth Street, NW, Suite 1000
P.O. Box 2168
Albuquerque, NM 87103
United States
Santa Fe, NM
123 East Marcy Street, Suite 201
P.O. Box 9318
Santa Fe, NM 87504-9318
United States