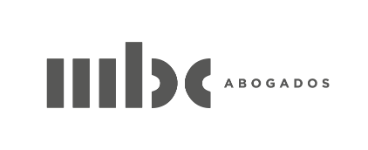 Alonso de Córdova 3788
Office 33-B, Vitacura
Santiago 7659002
Chile
562 3274 7900
Firm Details
MBC Abogados provides specialized consultancy, focused on each client's needs, integrating legal knowledge with experienced partners' experience in the financial, commercial, real estate and tax business.
An expert lawyer team provides strategic accompaniment and commercially focused legal advice both in Chile and abroad to several industries and individuals, in practice areas related to real estate, tax, corporate, mergers and acquisitions, investment funds, financing and venture capital, among others.
With over 11 years of experience, MBC Abogados understands the context its clients operate in, reaching a deep understanding of their challenges in order to deliver a value offer based on trust and excellence.
We work continuously to build diverse and dynamic teams quickly adapting to our clients' different needs. We constantly seek to promote equal opportunities for all our lawyers, aiming to further develop their potential.
Demographics
Other Lawyers
Women: 13
Men: 13
Firm Practice Areas
Banking and Finance Law
Corporate and Mergers and Acquisitions Law
Investment
Real Estate Law
Tax Law
Venture Capital Law
Office Locations
Chile
Chile
Santiago, Chile
Alonso de Córdova 3788
Office 33-B, Vitacura
Santiago, CL 7659002
Chile