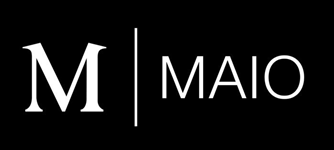 Firm Details
MAIO
is a renowned law firm in Spain, comprised of a team of more tan 70 proffesionals, with a broad experience, market reputation, and are used to working in Spanish, English, French, Italian, Dutch, Portuguese and Catalan.
Practice


Our practice is characterized by its specialization in certain markets sectors (corporate, banking, litigation, real estate, shipping, tax, employment, infrastructures and mining), the delivery of quality and value-added services, the particular study of each subject and the capacity to participate in domestic and international transactions.
Office and Network

MAIO
is based in Madrid, Vigo (Galicia), Sevilla and Mexico D.F. The firm is a member of the international group GLOBALAW, which is made up of 94 high-quality independent firms all over the world, with approximately 5.000 lawyers in 170 cities. In addition, the firm maintains close relations with firms in other countries, including USA, Italy, Mexico, UK, and others.
Firm Practice Areas
Arbitration and Mediation
Banking and Finance Law
Insolvency and Reorganization Law
Labor and Employment Law
Public Finance Law
Real Estate Law
Tax Law
Office Locations
Spain
Spain
Madrid, Spain
Alcalá, 75, 2º
Madrid 28009
Spain
Sevilla, Spain
Diego Martínez Barrio 4
Edificio Viapol Center, Planta 3ª
Sevilla 41013
Spain
Vigo, Spain
1ª Travesía Santiago de Vigo, 1-3 Izq
Vigo 36201
Spain