Firm Profile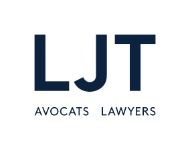 LJT Avocats s.e.n.c.r.l. / LJT Lawyers LLP
Firm Details
Legault Joly Thiffault (LJT) is a law firm serving its business clients for more than 35 years in the following fields of practice: Business Law, Taxation, Real Estate, Advertising and Entertainment Law, Intellectual Property, Litigation and Conflict Resolution.

Our unwavering support of our clients' interests has earned us the respect of the Canadian business community.

Do not hesitate to contact our professionals to benefit from appropriate and strategic advice, adapted to take into consideration your field of business and the particular context of your enterprise.
Law Firm of the Year Awards
Advertising and Marketing Law in Canada (2019)
"Law Firm of the Year"
Canada's 2019 "Law Firm of the Year" in Advertising and Marketing Law
Firm Practice Areas
Administrative and Public Law
Construction Law
Corporate and Commercial Litigation
Corporate Law
Family Law
Franchise Law
Immigration Law
Information Technology Law
Intellectual Property Law
Labour and Employment Law
Municipal Law
Real Estate Law
Tax Law
Trusts and Estates
Venture Capital Law