Firm Profile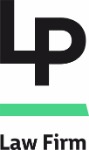 Firm Details
Liniya Prava is a leading Russian law firm with a 20-year track-record of supporting major deals on domestic market and providing a full range of services in the spheres of capital markets, banking and finance, corporate/M&A, PPP and infrastructure, litigation and dispute resolution, antitrust/competition, tax law, real estate and construction, white collar crime and business defense, and more.
Foreign clients value the expertise of the firm's lawyers on foreign investment in all regions of Russia and CIS (project finance, public-private partnership, private equity, infrastructure investment).
Due to Liniya Prava's effective work with various regulatory authorities, firm's lawyers can swiftly handle legal matters related to securities legislation, antitrust and banking regulation.
For Liniya Prava, being a leader on the Russian legal market means setting the highest standards for legal services, continually monitoring clients' needs and offering unique legal solutions that will help them achieve their business goals.
By launching the Digital Technologies Practice, we became one of the first law firms specializing in the legal regulation of the Internet things, big data, blockchain and other modern technologies.
Awards
IFLR1000 – 2020:

Banking (Tier 5); Project finance (Tier 5); Capital Markets: Debt (Tier 4); Capital Markets: Equity (Tier 4); M&A (Tier 4); PPP/PFI (Tier 3); Project development: Power (Tier 5); Restructuring and Insolvency

Chambers and Partners Europe – 2019:

PPP (Band 4); Capital Markets (Band 4); Corporate/M&A: Mid-Market (Band 2); Dispute Resolution: Domestic (Band 3); Tax (Recognised Practitioner).

The Legal 500: EMEA – 2019:

Banking & Finance: Borrower side (Tier 4); Lender or Arranger side (Tier 4); Capital Markets (Tier 3); Commercial, Corporate and M&A (Tier 4); TMT (Tier 3); PPP and infrastructure projects (Tie

Cbonds Awards - 2019:

«Best Law Firm»

World Tax: EMEA 2019:

Tax – Other notable.
Clients
Bank for Development and Foreign Economic Affairs State Corporation
Bank of Khanty-Mansiysk OJSC
Bank of Moscow OJSC
Bashkirenergo OJSC
Cherkizovo Group
Citibank JSC CB
Credit Europe Bank
Credit Suisse Bank
Eldorado LLC
Federal Grid Company of Unified Energy System
Gazprom OJSC
Investment and Strategic projects cometee of Saint-Petersburg
Mechel OJSC
Moscow Exchange MICEX-RTS OJSC
MTS OJSC
National Capital CJSC
RAO Unified Energy Systems of Russia
Renaissance Capital Group
Rosatom Group
Rosimushestvo Federal Agency
Rusnano OJSC
Russian Direct Investment Fund CJSC
Russian Venture Company OJSC
Sberbank of Russia OJSC
Severstal OJSC
Siberian Coal Energy Company
Sistema JSFC
Sukhoi Aviation Holding Company JSC
UC Rusal
Uralsib Financial Corporation
VTB Group
Wimm-Bill-Dann Foods
X5 Retail Group
About Our Clients
We are proud of the confidence of our clients and specially appreciate the level of trust of major Russian companies and multinationals of various business spheres.
Contacts
Firm Practice Areas
Arbitration and Mediation
Banking and Finance Law
Capital Markets Law
Corporate Law
Energy and Natural Resources Law
Immigration Law
Information Technology Law
Insolvency and Reorganization Law
Investment
Labor and Employment Law
Litigation
Mergers and Acquisitions Law
Private Equity Law
Project Finance and Development Practice
Real Estate Law
Tax Law
Telecommunications Law
Venture Capital Law
Office Locations
Russia
Russia
Moscow, Russia
yл. Большая Татарская, д.9
Moscow 115184
Russia