---
Headquarters: Morristown, New Jersey
2 The Best Lawyers in America® awards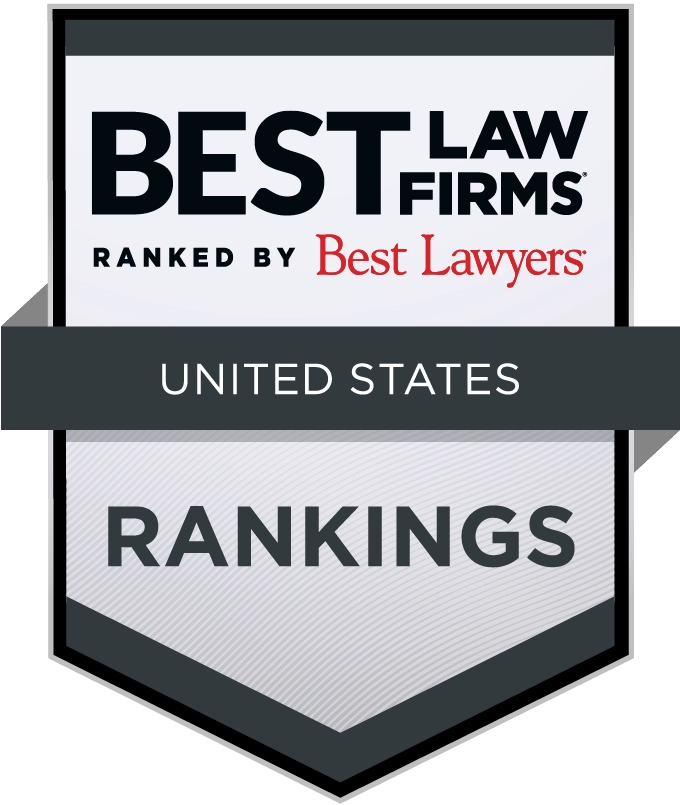 Visit Best Law Firms profile for Lenzo & Reis, LLC
Because we understand how hard you work, our experienced employment attorneys work just as hard to protect your legal rights in the workplace. We accomplish that by taking the time to get to know your individual circumstances and particular needs to maximize your chances of obtaining the most favorable results possible. Our approach to the practice of law is like a skilled game of chess. We painstakingly pay attention to every detail, carefully consider the short-term and long-term consequences of each decision before we make it, and develop the most effective strategy to achieve your individual goals as efficiently as we can. Because of the thoughtful way in which we represent our clients, those clients and the adversaries we face on their behalf routinely pay us the highest compliment of referring their relatives, friends, neighbors, and colleagues to us.
We have successfully represented thousands of employees throughout New Jersey in discrimination, harassment, whistleblower retaliation, wrongful discharge, wage and hour, family and medical leave, executive contract, and restrictive covenant cases through informal negotiations, mediations, arbitrations, and litigation in state and federal trial and appellate courts. We have also effectively guided countless clients through difficult workplace situations such as internal investigations and performance improvement plans by providing practical advice behind the scenes. We are recognized as leaders in the field of employment law because of our hard work, strategic approach to our cases, and devotion to our clients.
You can tell a lot about someone by who they root for, what they stand for, and what they do when faced with adversity. We have dedicated our careers to protecting the rights of workers. We don't represent ideas or constructs like companies; instead, we represent people like you – people who work for a living. While most of us in the workplace can be fired at will, employees still have certain legal rights. You have the right to be free from unlawful discrimination and harassment. Your employer must provide reasonable accommodations for your medical conditions and religious obligations. If you or a family member are seriously ill, you have the right to a leave of absence from work and the right to return to work after that leave ends. Employers must pay you minimum wage, overtime pay, and prevailing wages on public construction projects and cannot steal your tips. Employees have the right to blow the whistle on potential violations of law or public policy without fear of retaliation. If you are fortunate enough to have an employment contract, your employer must honor that agreement.
People take pride in their work and need their jobs. Our self-esteem and our very identities are often deeply tied to what we do for a living. When your employer attacks your livelihood, more than just your income is at stake. The physical health and emotional well-being of you and your family are at risk. We understand that and fight to make adversaries, judges, and juries understand it too.
Throughout our careers, we have worked hard to expand and protect employee rights by lobbying legislators, writing friend-of-the-court briefs to judges, and fighting hard for our clients every day both in and out of the courtroom. Whether you seek us out to review the terms of an agreement for you, negotiate the resolution of your claims against your employer, or file a lawsuit for you, we put our big-firm credentials, small-firm attention, hard-earned professional reputation, and street-fighting toughness to work for you. Don't take our word for it, though; look through our website and see what we are doing, what we have done, and what our clients say about us.
We help all kinds of employees with legal issues in the workplace. Sometimes we simply provide advice, either on a one-time basis or in the form of ongoing coaching behind the scenes to assist you in dealing with your current employer. We also review and revise documents such as severance agreements, employment contracts, and restrictive covenants (such as non-competes that prohibit employees from competing with their former employers, non-solicits that bar employees from doing business with clients or customers of their former employers, and non-recruits that stop employees from raiding other employees from their former employer). However, most of our work involves representing employees with legal claims against their employers in settlement negotiations, mediations, arbitrations, and lawsuits. What we do and how we do it depends largely on your individual situation and the type of representation that best fits your needs. One factor is consistent in all of our work though: you always get individualized service, attention to detail, and an aggressive but practical approach to solving your problems and achieving your goals.
Discrimination
Hostile Work Environment
Retaliation
Accommodations and Leaves of Absence
Wage and Hour Claims
Management & Demographics
Employment Law - Individuals
Litigation - Labor and Employment
Your browser is not fully compatible with our automatic printer friendly formatting.
Please use the print button to print this profile page.