Firm Details
Law Firm of the Year Awards
Antitrust/Competition Law in Switzerland (2020)
Top Listed National Awards
Top Listed in Switzerland with 47 lawyers
Top Listed in Switzerland in Antitrust/Competition Law with 4 lawyers
Top Listed in Switzerland in Arbitration and Mediation with 7 lawyers
Top Listed in Switzerland in Insolvency and Reorganization Law with 4 lawyers
Top Listed in Switzerland in Investment Funds with 4 lawyers
Top Listed in Switzerland in Wealth Management Practice with 4 lawyers
Top Listed City Awards
Top Listed in Genève with 21 lawyers
Top Listed in Genève in Banking and Finance Law with 4 lawyers
Top Listed in Genève in Corporate Law with 4 lawyers
Top Listed in Genève in Investment Funds with 4 lawyers
Top Listed in Genève in Tax Law with 4 lawyers
"Law Firm of the Year"
Lenz & Staehelin has played an active part in the biggest deals in recent Swiss business history.Our approach combines breadth, depth and focus. Due to a unique blend of specialist knowledge and the ability to understand the issues affecting different professions and industries, we are able to find solutions that are comprehensive yet also work in practice. Each project is led by an experienced partner who serves as a personal contact, fully understands your objectives and can expertly represent your needs.To this end, we cover the entire spectrum of business law services without having to rely on external experts.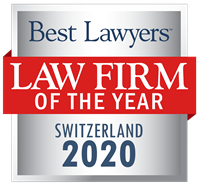 Antitrust/Competition Law
Lenz & Staehelin was named the 2020 "Law Firm of the Year" in Switzerland for the firm's work in Antitrust and Competition Law.  Best Lawyers' CEO Phillip Greer interviewed partner
Marcel Meinhardt
to discuss the firm's success over the past year.  Read the full interview here:
A Studied Neutrality
.