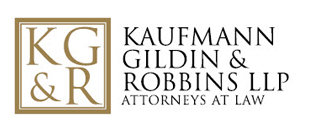 ---
Headquarters: New York, New York
3 The Best Lawyers in America® awards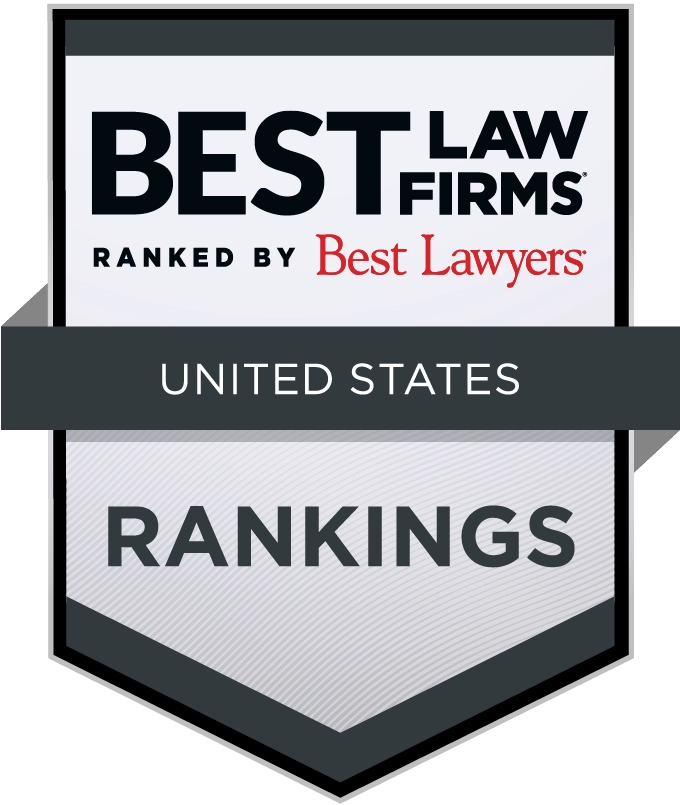 Visit Best Law Firms profile for Kaufmann Gildin & Robbins LLP
Getting it done.

Expertly.

Extraordinarily.

Efficiently

At Kaufmann Gildin, this is what we do. For some of the world's largest corporations. For some of the nation's largest law firms. For some of the country's laegest investment banks and private equity concerns. For some of the wealthiest individuals. And for those just beginning their journey who wish to join their ranks. They know of Kaufmann Gildin's unique expertise, nationwide reputation and extraordinary accomplishments in the fields of franchising; litigation and appeals; investment fraud and secrities arbitration; corporate/commercial and securities transactions; real estate; and, estate planning. In these areas, our attorneys possess remarkable credentials, national renown and extraordinary experience - - all devoted to getting it done for you.

In franchising, working with some of the nation's largest and most prestigious franchisors, as well as innumerable start-ups, structuring or modifying their franchise networks; adducing the franchise agreements and disclosure documents necessary to achieve their goals; securing for them all required franchise registrations, both around the country and around the world; serving as their franchise counsel in some of the largest franchise mergers, acquisitions, and securitization financings ever accomplished; engaging in government and media relations to their advantage; representing them in trials, appeals and arbitrations with remarkable fervor and results; and, authoring the International Franchise Association's seminal reference work, "An Introduction to the Law of Franchising".

David J. Kaufmann - - partner-in-charge of Kaufmann Gildin's franchise team - - is nationally acclaimed as one of the nation's leading franchise lawyers. No less an authority than the United States District Court for the Southern District of New York held that "David Kaufmann is unquestionably an expert in franchise law". The New York Times lauds David as "…a lawyer in New York who has represented many of the nation's top franchisors and who wrote the New York franchise disclosure law". Franchise Times cites David as one of "franchising's superstars". And David has been featured in The Best Lawyers in America under the heading "Franchising - - New York City" in every edition of that publication and was named the New York Area Franchise Lawyer of the Year by New York magazine. David authored the New York Franchise Act (New York's franchise statute); serves as an advisor to the organization of state and federal officials responsible for devising and coordinating franchise regulatory activity nationwide - - the NASAA (North American Securities Administrators Association) Franchise Project Group; served as Chair of the New York State Bar Association Franchise Law Committee; is the New York Law Journal's franchise columnist; and, authors the Franchise Practice Commentary appearing in New York's statute book, McKinney's New York Statutes, which is routinely relied upon by federal and state courts determining franchise disputes.

In litigation, representing with zeal, experience and stunning effectiveness individuals and corporations involved in critical and high-profile legal proceedings. Kaufmann Gildin's litigators appear in trial courts, appellate courts and arbitration forums throughout the United States. Our litigation record speaks for itself, and what it says is remarkable. And as with all other aspects of our practice, the degree of efficiency and economy which we bring to bear to litigation is extraordinary.

In investment fraud and broker/brokerage firm defense, our partner-in-charge - - David Robbins - - literally wrote the book: the definitive "Securities Arbitration Procedure Manual" relied on daily by other lawyers, by arbitrators, by law schools and by the securities industry itself (where virtually all customer-broker disputes must be arbitrated and not litigated in court). David serves as an arbitrator and mediator for the New York Stock Exchange; FINRA Dispute Resolution, Inc. (formerly NASD Dispute Resolution, Inc.); and, the American Arbitration Association. He previously served as Director of Compliance and Director of Arbitration of the American Stock Exchange (and, before that, as a securities fraud criminal prosecutor) and has successfully represented investors, brokers, investment advisors and brokerage houses throughout the United States and around the world with remarkable success.

In real estate, handling transactions ranging from the complex multi-million dollar sale of one of 42nd Street's premier office buildings to negotiating leases in Rockefeller Center and major malls and shopping centers nationwide for restaurants and major retailers, while also serving as counsel to coop and condominium boards of directors and effecting acquisitions and conveyances of commercial and residential properties.

In corporate/commercial and securities transactions, handling the most delicate and critical negotiations, whether in this country or internationally, with consummate skill and optimal results. Producing extraordinarily tight contracts that accurately reflect the ultimate deal and minimize the likelihood that litigation will ever ensue (and, if it does, ensuring that the terms of the contract itself are so well crafted that the client should prevail). Incorporating, and furnishing critical counsel to start-up companies and entrepreneurs. Servicing the needs of established companies. And representing both public and private entities in debt and equity securities offerings, private placements, mergers and acquisitions, institutional financings, regulatory compliance matters and disclosure obligations.

In securitization financings, structuring (with co-counsel) the template for the first successful securitization of a franchisor's royalty stream over accomplished and thereafter serving as franchise counsel in nearly every succeeding franchise securitization which has transpired in the United States.

In estate planning, drawing on its deep knowledge of all pertinent tax, property, securities, business organization, banking, trust and real estate laws to identify those techniques and structures legally available to protect and preserve your hard earned wealth and guard it from taxation to the maximum extent possible.

Kaufmann, Gildin, Robbins and Oppenheim's extraordinary expertise in the fields of franchising, litigation, investment fraud, real estate, corporate/commercial/securities transactions, securitization financings, and estate planning is perhaps best reflected by the treasured clients who place their trust and confidence in us when confronting significant opportunities, crises or simply everyday legal counsel and support.

And it is not only companies and individuals like our clients - - often the largest and most prestigious in their sector - - who place their trust and confidence in Kaufmann Gildin. So, too, do some of the nation's most prestigious law firms, who are well acquainted with Kaufmann Gildin's unique abilities in the fields of franchising, litigation, real estate, investment fraud, entertainment, corporate/commercial transactions and securitization financing. These premier law firms entrust critical matters to Kaufmann Gildin in recognition of our firm's specialized expertise and extraordinary ability to work with them to get the job done for the client.

But what about individuals and entities who are only beginning their journeys - - can Kaufmann Gildin help them too? Absolutely. The firm is extraordinarily devoted to its "start up" clients - - new franchisors; brokers; start-up corporations; newly arrived entrepreneurs. Given its client roster, Kaufmann Gildin is uniquely positioned to help these individuals and entities embark on their journeys, grow and achieve their dreams.
Management & Demographics
Clients
Clients
7-Eleven, Inc.
Arby's Restaurant Group, Inc.
Enterprise Holdings, Inc.
InterContinental Hotel Group plc
Jani-King International, Inc.
Kaplan Test Centers
KFC Corp.
Miss Universe Organization
Museum of Modern Art (New York City)
Pizza Hut, Inc.
Ripley's Attractions, Inc.
Taco Bell Corp.
Weichert Realtos
Wendy's International, Inc.
YUM Restaurants, Inc.
About Our Clients
YUM Brands, Inc. (Louisville, KY)
Contact: Christian Campbell, Esq., General Counsel

Pizza Hut, Inc. (Dallas, TX)
Contact: Robert Millen, Esq., General Counsel and/or John Murphy, Esq., Associate General Counsel

KFC Corporation (Louisville, KY)
Contact: Cathy Tang, Esq., General Counsel and/or Melanie Bootes, Esq., Associate General Counsel

Taco Bell Corporation (Irvine, CA)
Contact: Ray Weston, General Counsel

InterContinental Hotel Group plc/Americas Division (Atlanta, GA)
Contact: Steven Smith, Esq., General Counsel and/or Randall Hammer, Esq., Associate General Counsel

Wendy's International, Inc. (Dublin, OH)
Contact: Scott Toop, Esq., General Counsel and/or Susan Gordon, Esq., Associate General Counsel

Tim Hortons, Inc. (Oakville, Ontario, Canada)
Contact: Beth Dreitler, Esq., General Counsel

Arby's Restaurant Group, Inc. (Atlanta, GA)
Contact: Nils Okeson, Esq., General Counsel, and/or Lisa Storey, Esq., Associate General Counsel

Jani-King International, Inc. (Dallas, TX)
Contact: Donald Burleson, CEO and/or Stephen Hagedorn, Esq., General Counsel

Long John Silvers, Inc. (

Museum of Modern Art (New York City)
Contact: Nancy Adelson, Esq.

Ripley's Entertainment, Inc. (Orlando, FL)
Contact: Scott Line, General Counsel

Weichert Realtors, Inc.
Contact: Paul Koch, Esq., General Counsel and/or John Lanahan, Associate General Counsel

Enterprise Holdings, Inc. (Enterprise/National/Alamo Vehicle Rental) (St. Louis, MO)
Contact: Peter A. Smith, Esq., Vice President of Global Franchising
Your browser is not fully compatible with our automatic printer friendly formatting.
Please use the print button to print this profile page.