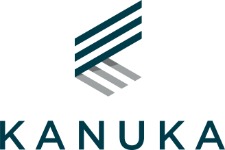 Headquarters
2500 Victoria Avenue, Suite 1400
Regina, SK S4P 3X2
Canada
306-525-7200
Firm Details
Kanuka Thuringer LLP is an established Saskatchewan law firm. We are based in Regina and Swift Current, but regularly provide services to clients throughout the province. Our clientele is varied, and includes local, national, and international corporations, individuals, non-profits, entrepreneurs, and small businesses.

We have a diverse practice, but are likely best known for providing business advice and dispute resolution services in our signature practice areas of business law, energy & natural resources, financial services, construction, family law, and transportation.

We are the Saskatchewan representative of the SCG Legal which consists of law firms located in provincial and state capitals and in major commercial centres around the globe. Through this organization, we can provide extensive worldwide legal contacts and access to invaluable local expertise on legal, business, government, and regulatory issues, no matter where the problem may arise. (Members of SCG Legal practice independently and are not in a relationship for the joint practice of law).

We take pride in fostering close, co-operative relationships with our clients and among our lawyers. When our clients succeed, we succeed.
Kanuka(kah-noo-kuh)
Unique names are memorable. Just like Saskatchewan. From the days when we were known as Hleck Kanuka Thuringer Semenchuk Sandomirsky Boyd and Baker to our present incarnation as Kanuka Thuringer LLP, we have been always been known as the Saskatchewan law firm with the quirky name. Uniquely serving the business community since 1955.
Firm Practice Areas
Banking and Finance Law
Class Action Litigation
Construction Law
Corporate and Commercial Litigation
Corporate Law
Family Law
Insolvency and Financial Restructuring Law
Insurance Law
Natural Resources Law
Real Estate Law
Securities Law
Transportation Law
Office Locations
Canada
Canada
Saskatchewan
Saskatchewan
Regina, SK
2500 Victoria Avenue, Suite 1400
Regina, SK S4P 3X2
Canada
Swift Current, SK
EI Wood Building
350 Cheadle Street West
Swift Current, SK S9H 4G3
Canada