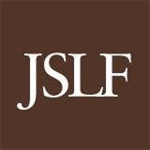 Joseph Saveri Law Firm, Inc.
Headquarters
601 California Street, Suite 1000
San Francisco, CA 94108
United States
(415) 500.6800
Firm Details
The Joseph Saveri Law Firm, Inc. specializes in antitrust law and complex civil and class action litigation and business disputes in federal and state courts throughout the United States, and in cases across the globe. The Firm was founded in 2012 by Joseph Saveri. Since that time, Mr. Saveri and his growing staff of experienced attorneys have been fighting on behalf of individuals and businesses against anticompetitive business practices, serving as lead and co-counsel on a variety of cases involving price-fixing, illegal reverse-payment agreements, agreements regarding hiring and recruiting, and antitrust cases involving sports leagues and other industries.
The Firm has quickly developed a track record of success in prosecuting cases and performing the highest quality legal work. Among other honors, it has been selected by U.S. News & World Report and Best Lawyers in 2013-present for inclusion in the area of antitrust litigation in their annual joint Best Law Firms publication. In 2020, it was ranked by Chambers and Partners as Band 1 (highest ranking) in its "Antitrust: Mainly Plaintiff—California" category. In 2019-present it was recognized by The Legal 500 as a top firm in its "United States Antitrust Civil Litigation/Class Actions: Plaintiff" category. It was ranked by the California Daily Journal in 2018 and 2016 as one of the "Top Boutiques in California," and it was selected as an Honoree for the American Antitrust Institute's 2017 Antitrust Enforcement Awards for "Outstanding Antitrust Litigation Achievement in Private Law Practice." To date, the Firm's attorneys have generated over $4 billion in settlements and successful resolution for their clients.
With 30 years of civil litigation experience, Mr. Saveri has handled cases involving numerous industries, including banking and financial services, insurance, energy, pharmaceuticals, agricultural products, computer hardware, computer software, manufacturing inputs, travel and transportation, paper products, cosmetics, and consumer electronics. He has established himself as one of the country's top litigators in the antitrust field.
Mr. Saveri has investigated, prosecuted, and successfully resolved numerous antitrust class actions and other complex cases. He has served both as a court-appointed leader of such efforts and as a valued member of the teams operating under the leadership of others. As lead or co-lead counsel in many of these cases, he has taken a personal leadership role in organizing litigation, setting strategy, establishing and directing teams of lawyers, and assigning specific tasks to teams of attorneys in a way that ensures the efficient use of resources and maximizes the talents of the litigation team. Throughout these cases, he has displayed the energy, vision, and commitment that leadership requires, combined with the ability to listen, share, and work cooperatively so that the litigation team operates equitably, efficiently, and without friction. He serves or has served as lead counsel in many cases, including most recently the In re Capacitors Antitrust Litigation, In re Titanium Dioxide Antitrust Litigation, In re High-Tech Employees Antitrust Litigation, and California Cipro litigation.
See the Joseph Saveri Law Firm's Cases and Investigations

Management
Awards
The Legal 500: Recognized in "United States Antitrust Litigation/Class Actions: Plaintiff" category (2019)

American Antitrust Institute's Antitrust Enforcement Award:  "Outstanding Antitrust Litigation Achievement in Private Law Practice" Honoree (2017); "Outstanding Antitrust Litigation Achievement in Private Law Practice" Finalist (2015)

Best Lawyers/U.S. News & World Report:  Best Law Firms (2013-present)

Daily Journal:  Top Boutiques in California (2018, 2016) (one of 20 firms)

Firm Practice Areas
Antitrust Law
Consumer Protection Law
Litigation - Antitrust
Litigation - Intellectual Property
Litigation - Securities
Qui Tam Law
Office Locations
United States
United States
California
California
San Francisco, CA
601 California Street, Suite 1000
San Francisco, CA 94108
United States
New York
New York
New York, NY
10th Floor
40 Worth Street
New York, NY 10013
United States