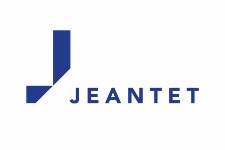 Firm Details
PRESENTATION
Committed to ethics and human values, Jeantet is one of the leading independent French business law firms that delivers customized services with added value.
Our lawyers are fully aware of the economic, technological, sectoral and legal changes our clients face and are able to anticipate, take action and propose solutions that are reliable, pragmatic and tailored to their clients' challenges.
Well-established in its market thanks to solid foundations, Jeantet combines its excellence in legal expertise, in both advice and litigation, along with its entrepreneurial culture, to contribute to the success of its clients' projects.
EXPERTISE
The Jeantet lawyers offer their clients high added value thanks to the know-how that they have developed as a primary result of their training and professional experience.
Our in-depth knowledge of our clients' business sectors combined with our technical case-related expertise, enable us to offer innovative solutions to the issues we are asked to examine.
For our clients, we constantly monitor and anticipate changes in the law by comparing our approaches with academics and many experts who have a sound legal, economic, financial and labour-related background.
SECTORS
In addition to its ability to resolve the issues common to all players in the economic, financial and social sphere, Jeantet boasts specific expertise in certain sectors as a result of the training, experience and career paths of its lawyers. These sectoral skills are a major asset, the benefits of which filter through to its handling of the issues presented to our lawyers in other sectors.
We carry out ongoing monitoring in many fields, including legal, economic and social, and deepen this knowledge on a daily basis to ensure that we provide a rapid response in the way we deal with requirements immediately and in the solutions we offer our clients.
OUR OFFICES
With six offices in Europe and Africa, and through an international network of select lawyers who are among the best in their specialist field in the country in which they practice, we operate in over 130 countries. For instance, Jeantet participated in the creation of the Energy Law Group in 1993, a network that encompasses over 450 lawyers, from some 26 countries, who specialise in energy and natural resources. Jeantet is also a member of the World Services Group.
OUR STRATEGY
We are continuing our growth strategy in Africa and the Middle East and in other countries that are considered strategic for the firm. Our activities in China also enable us to extend our influence to this part of the world.
Management
Demographics
Partners
Women: 5
Men: 20
Awards
Best Law Firm of the Year in France (The Lawyer European Awards 2017)
Silver in 'M&A Mid-to-Large Cap' 2020 (Leaders League/Décideurs Stratégie Finance et Droit)
About Our Clients
Jeantet advises major national and international groups in the industrial and service sectors, banks and financial institutions, investment funds, SMEs, the government, local authorities and professional organisations.
OUR ONGOING STRATEGIC MONITORING
Our Infothèque (resources library) is a cornerstone of our firm's development and know-how. The tools used enable our lawyers to keep abreast of changes in the business sectors and markets in which our clients operate in order to anticipate any potential issues these may pose. Our librarians create and manage many tools for use by our lawyers and clients in order to pass on knowledge and information in real time. Our databases, information gathering and media monitoring systems, newsletters, and legislative, regulatory and jurisprudential monitoring services are also made available to our clients. The wide range of transactions we carry out and our commitment to transparency towards our clients have prompted us to establish permanent monitoring tools to eliminate any risk of conflict of interest.
OUR CONFERENCES, DEBATES AND TRAINING
Our lawyers share the latest legal and legislative news in addition to their experiences, by organising training sessions for their clients on topical issues and major French and European regulatory developments.
Firm Practice Areas
Arbitration and Mediation
Asset Finance Law
Banking and Finance Law
Biotechnology and Life Sciences Practice
Capital Markets Law
Competition / Antitrust Law
Construction Law
Corporate Governance and Compliance Practice
Corporate Law
Debt and Equity
Employee Benefits Law
Energy Law
Environmental Law
European Union Law
Family Law
Financial Institutions
Franchise Law
Information Technology Law
Insolvency and Reorganization Law
Insurance Law
Intellectual Property Law
International Arbitration
International Public Law
Investment
Investment Funds
Labor and Employment Law
Litigation
Mergers and Acquisitions Law
Mining Law
Natural Resources Law
Oil and Gas Law
Privacy and Data Security Law
Private Equity Law
Private Funds
Project Finance and Development Practice
Public Law
Real Estate Law
Regulatory Practice
Retail Law
Tax Law
Technology Law
Telecommunications Law