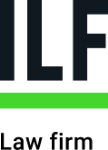 ILF (INYURPOLIS Law Firm)
Firm Details
With the country undergoing reforms, every company needs a vigilant lawyer that knows everything there is to know about incoming changes. Out team consists of 35 lawyers, 8 advocates and 4 legal consultants, all right in the epicenter of the new developments. We provide consultations on legal issues to businessmen, represent companies in court and help them enter international markets.
In 2015-2017 alone we helped 380 clients and successfully completed 815 projects. We work in agribusiness, energy efficiency and alternative energy, IT, banking and finance, healthcare and pharmacy.
We have offices in Kyiv and Kharkiv but we operate all over Ukraine. We have partner offices in Poland, Great Britain, Germany, France, United States and Cyprus.
Management
About Our Clients
Sibur (http://www.sibur.ru)
EGGER HOLZWERKSTOFFE (www.egger.com)
VTB Bank (www.vtb.com.ua)
VOLVO Ukraine (www.volvocars.com/ua)
Corporation "VELTON" (www.velton.ua)
DCH (www.dch.com.ua)
National Pharmaceutical University (www.ukrfa.kharkov.ua)
MTS Mobile Operator (www.mts.ru)
Insurance Company "PZU" (www.pzu.com.ua)
LOGICA (www.logica.com)
ECHOSTAR (www.echostar.com)
Johnson & Johnson (www.jnj.com)
Jansen-Cilag (www.janssen-cilag.com)
SEB Bank (www.seb.ua)
UKRGASBANK (http://www.ukrgasbank.com/eng)
Publishing House "PWN" (www.pwn.pl)
Alpha Medical (www.alphamedical.biz)
Norblin Capital Group (www.norblin.eu)
Penta Private Equity Group (www.pentainvestments.com)
Trigon Capital (www.trigoncapital.com)
Maven Effect ( http://www.maveneffect.com)
Rol Pol (http://rolpol.com.ua)
Janssen (http://www.janssencilag.ru)
Firm Practice Areas
Corporate Law
Health Care Law
Labor and Employment Law
Litigation
Office Locations
Ukraine
Ukraine
Kharkiv, Ukraine
14-A, Skrypnyka Street
Kharkiv 61057
Ukraine
Kyiv, Ukraine
22, Schovkovychna Street
Kyiv 01024
Ukraine