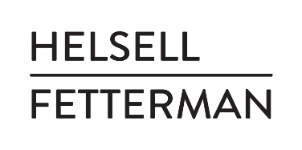 1001 Fourth Avenue, Suite 4200
Seattle, WA 98154
United States
(206) 292.1144
Firm Details
At Helsell Fetterman, we are committed to your cause.
We have the resources and expertise to assure you exceptional service.We understand your need for exceptional service and solutions to your legal challenges. At Helsell Fetterman, our attorneys apply client-responsive and cost-effective approaches to your matters. Providing solutions for a broad range of needs, we deliver highly personalized legal services in innovative ways to serve you best.
Our firm is proud of its rich history that includes over a century of client successes. Businesses, organizations and individuals in the Pacific Northwest have trusted Helsell Fetterman to serve their best interests since 1890.
LawPact Member
Management
Demographics
Partners
Women: 5
African-American: 2
Asian: 1
GLBT: 1
Men: 8
Associates
Women: 7
African-American: 1
Asian: 9
Hispanic: 1
GLBT: 1
Men: 7
Firm Practice Areas
Aviation Law
Banking and Finance Law
Business Organizations (including LLCs and Partnerships)
Closely Held Companies and Family Businesses Law
Commercial Litigation
Construction Law
Copyright Law
Corporate Law
Education Law
Elder Law
Environmental Law
Family Law
Health Care Law
Insurance Law
Land Use and Zoning Law
Litigation - Banking and Finance
Litigation - Environmental
Litigation - Insurance
Litigation - Labor and Employment
Litigation - Land Use and Zoning
Litigation - Real Estate
Litigation - Trusts and Estates
Medical Malpractice Law - Defendants
Personal Injury Litigation - Defendants
Real Estate Law
Tax Law
Trademark Law
Trusts and Estates
Office Locations
United States
United States
Washington
Washington
Seattle, WA
1001 Fourth Avenue, Suite 4200
Seattle, WA 98154
United States