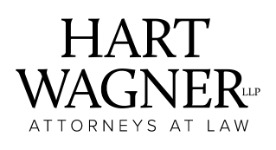 Headquarters
1000 Southwest Broadway, 20th Floor
Portland, OR 97205
United States
(503) 222.4499
Firm Details
At Hart Wagner, we are trial lawyers. We try meaningful civil cases, perhaps more in the Pacific Northwest than any other law firm. In the past three years, our lawyers tried more than 30 civil cases representing doctors, medical institutions, governmental agencies, employers, and others. This is not all we do, but skill in the courtroom is our strength.

Our lawyers are reasonable, confident, ethical, efficient and cost-conscious.

And because our partners have been successfully handling jury trials for years, we have loyal and trusting clients, the respect of judges and considerable recognition from the legal profession.
We encourage you to read more about Hart Wagner's trial lawyers and specialty areas of practice at www.hartwagner.com.
Top Listed National Awards
Top Listed in the United States in Ethics and Professional Responsibility Law with 4 lawyers
Top Listed State Awards
Top Listed in Oregon in Ethics and Professional Responsibility Law with 4 lawyers
Top Listed in Oregon in Legal Malpractice Law - Defendants with 4 lawyers
Top Listed in Oregon in Medical Malpractice Law - Defendants with 7 lawyers
Top Listed in Oregon in Professional Malpractice Law - Defendants with 5 lawyers
Top Listed City Awards
Top Listed in Portland in Medical Malpractice Law - Defendants with 6 lawyers
Top Listed in Portland in Professional Malpractice Law - Defendants with 4 lawyers
Clients
American National P & C
Colony Specialty
GuideOne Insurance
Hamlin & Burton
Medical Protective Company
Mutual Risk Retention
Norcal Mutual
PeaceHealth
Pendulum, LLC
Prestige Care Inc.
Sedgwick CMS
Western Litigation Specialists
XL Select Professional
Adventist Health
Bi-Mart Stores
CCIS/City County
CNA Insurance
Kaiser Permanente
Liberty Mutual Group
Marquis
One Beacon
Physicians Insurance
Professional Liability Fund
Special Districts Association of Oregon
State Farm
The Doctors Company
Firm Practice Areas
Appellate Practice
Civil Litigation
Employment Law - Management
Ethics and Professional Responsibility Law
Health Care Law
Insurance Law
Legal Malpractice Law - Defendants
Litigation - Construction
Litigation - First Amendment
Litigation - Health Care
Litigation - Insurance
Litigation - Labor and Employment
Litigation - Municipal
Litigation - Trusts and Estates
Medical Malpractice Law - Defendants
Personal Injury Litigation - Defendants
Product Liability Litigation - Defendants
Professional Malpractice Law - Defendants
Office Locations
United States
United States
Oregon
Oregon
Portland, OR
1000 Southwest Broadway, 20th Floor
Portland, OR 97205
United States
Redmond, OR
439 Southwest Umatilla Avenue
Redmond, OR 97756
United States