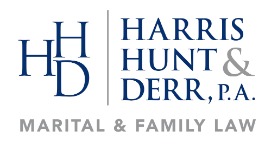 Headquarters
100 South Ashley Drive, Suite 300
Tampa, FL 33602
United States
(813) 223.5421
Firm Details
There is no substitute for experience when it comes to developing the legal strategy for your divorce. At Harris, Hunt & Derr, P.A., our experienced divorce attorneys and staff have a wealth of knowledge that will help you obtain the most favorable results possible.
We offer clients advice based on many years of handling court hearings and trials, as well as mediations and collaborative cases. We keep up to date regarding all developments in the law so that the legal strategy for your case is always sound. In addition to our legal knowledge, over many years we have developed excellent working relationships with other divorce attorneys working in the Tampa Bay area and beyond. This professional respect inures to your benefit.
We value diligence, effectiveness, and problem-solving in our approach to your case. From the beginning we will determine your goals and then together we will develop the legal strategy that will accomplish these goals. We believe it is important for you to be informed about and involved in every step of the process.
We are also one of only a few Florida family law firms with sufficient depth to provide you with a team approach to your case. There are many benefits to this team approach. A key benefit is that you have immediate access to someone knowledgeable about your case who can answer your questions. This approach also allows us to "put our heads together" when analyzing the issues of your case and come up with outside of the box strategies and solutions, leading to effective results.
We can assist you with the following marital and family law issues:
Pre-Divorce Consultation and Planning
Prenuptial Agreements
Dissolution of Marriage (Divorce)
Parenting Plans and Timesharing (Custody)
Equitable Distribution
Alimony
Child Support
Temporary Relief
Postnuptial Agreements
Marital Settlement Agreements
Post-Judgment Modifications
Paternity
Relocation
Domestic Violence Injunctions

We have experience representing clients in:
Hillsborough County (Tampa, Plant City)
Pinellas County (St. Petersburg, Clearwater)
Pasco County (Dade City, New Port Richey)
Polk County (Lakeland, Bartow, Winter Haven)
Manatee County (Bradenton)
Sarasota County (Sarasota, Venice)
Hernando County (Brooksville)
Marion County (Ocala)
Management
Demographics
Associates
Women: 1
Men: 1
Management / Department Heads
Women: 2
Paralegals
Women: 2
Men: 1
Non-Legal Employees
Women: 3
Firm Practice Areas
Collaborative Law: Family Law
Family Law
Office Locations
United States
United States
Florida
Florida
St. Petersburg, FL
360 Central Avenue, Eighth Floor
St. Petersburg, FL 33701
United States
Tampa, FL
100 South Ashley Drive, Suite 300
Tampa, FL 33602
United States