Bentall 5, 14th Floor
550 Burrard Street
Vancouver, BC V6C 2B5
Canada
604-684-6633
Firm Details
Founded in 1992, Harris & Company LLP has grown to become the largest management-side employment and labour law firm in Western Canada, known for the creativity, credibility and conduct of its lawyers. The firm is also building a solid reputation with its commercial litigation practice, led by senior counsel who are consistently ranked as leaders in their field. Clients benefit from the broad legal and commercial knowledge of the firm's integrated team of lawyers.
Harris' labour and employment law practitioners regularly work with senior management, Human Resources professionals, and in-house counsel across numerous sectors to ensure clients have the information they need to make sound decisions, solve problems and take action to achieve their business objectives. The litigation team has unmatched technical knowledge and a notable foundation in corporate management, providing clients with strong advocacy while ensuring their business needs are met.
Key areas of practice include:
Labour Law
Harris offers employers a full range of labour law services. Harris lawyers work in partnership with clients, helping to find solutions for both their day-to-day and more complex human resource issues to avoid litigation and ultimately strengthen their business.
Employment Law
Harris advises non-union clients on all aspects of the employment relationship. Advice is based on knowledge of the client's strategic, personal, and business goals; specific issues in the workplace; and legal and business considerations in the industry. The team understands that in the case of a dispute, the best resolution meets the overall objectives of the business and fosters valuable long-term relationships.
Commercial Litigation
Harris understands that litigation can be expensive, and it helps clients first examine preventative and practical alternatives such as negotiation, mediation and arbitration. When needed, however, Harris' team of experienced litigators assists clients to successfully resolve complex commercial disputes in an effective, cost-efficient manner. The team brings broad experience working across a variety of sectors and industries, combined with specialized knowledge about employment, shareholder and partnership issues.
Aboriginal Law
Harris provides a range of services in Aboriginal law. The firm assists First Nations, Chief and Council, their associated entities and other Indigenous organizations across Western Canada and the Territories on federal and provincial employment legislation, governance issues, privacy issues, and complex commercial and employment litigation. The team also offers human resource solutions tailored to its Indigenous clients, including advice on employee management, human rights, unjust and wrongful dismissals, social media, and the drafting of workplace policies and employment contracts to help clients pro-actively manage these areas.
Administrative Law
Administrative law requires extensive knowledge spanning all of the statutory environments in which decisions are made. Harris' practice offers clients a team that is experienced, creative and strategic, and one that includes strong advocates and good negotiators. The firm assists with a wide range of administrative law issues including applications and submissions made to regulators, licensors and other administrative decision makers, and also represents clients at hearings held by administrative decision makers.
Education Law
Harris is a leader in education law in British Columbia representing and providing strategic and principled advice to K-12 schools and a variety of post secondary institutions across the province. The firm understands how educational institutions operate and the challenges they face, and is able to provide advice and representation to enable them to fulfill their educational mandate.
Human Rights Law
Harris lawyers provide strategic and thoughtful advice on all aspects of the Human Rights Code, provincial and federal human rights statutes, and the Canadian Charter of Rights and Freedoms. The team works with employers to identify and mitigate potential risks, and to ensure a client's workplace culture remains up-to-date in line with the evolving legal environment.
Privacy and Access to Information
The team has significant experience advising provincially regulated public bodies on their obligations under the Freedom of Information and Protection of Privacy Act (FIPPA); federally regulated private sector employers on their obligations under the Personal Information Protection and Electronic Documents Act (PIPEDA); and private sector employers on issues arising under the Personal Information Protection Act (PIPA). Harris helps clients navigate the competing obligations under this complex legislative framework and has represented clients in numerous complaints, inquiries, and reviews before the Information and Privacy Commissioner.
Occupational Health & Safety
Harris is widely recognized as a leading Occupational Health & Safety (OH&S) firm in Western Canada, and provides clients with expertise in all aspects of workplace health and safety. Harris has the knowledge and experience to provide clients with day-to-ay advice on safety issues, as well as to respond where serious incidents and accidents occur to ensure employers properly respond to such incidents and minimize the risk of administrative fines and prosecutions. Where enforcement action is taken, Harris can assist clients in challenging orders and penalties and responding to prosecutions so as to avoid costs and protect their interests.
Workers' Compensation
Harris works with clients using in-depth knowledge of, and experience with, federal and provincial statutes and regulations regarding workers' compensation systems to help them fulfill their legal rights and obligations, evaluate the merits of compensation claims, and reduce costs. If an incident or injury arises in the workplace, Harris will assist employers to navigate the administrative process and fully represent them and protect their interests.

Law Firm of the Year Awards
Labour and Employment Law in Canada (2020)
Top Listed National Awards
Top Listed in Canada in Education Law with 7 lawyers
Top Listed State Awards
Top Listed in British Columbia, Canada in Education Law with 7 lawyers
Top Listed in British Columbia, Canada in Labour and Employment Law with 20 lawyers
Top Listed City Awards
Top Listed in Vancouver in Education Law with 7 lawyers
Top Listed in Vancouver in Labour and Employment Law with 20 lawyers
"Law Firm of the Year"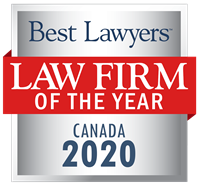 Canada's 2020 "Law Firm of the Year" in Labour and Employment Law
Harris & Company was named the 2020 "Law Firm of the Year" in Canada for work in Labour and Employment Law.  Managing Partner 
Colin G.M. Gibson
 sat down with Best Lawyers CEO Phillip Greer to discuss workplace safety, the inexorable growth of paid leave, and why union picketers must not protest any louder than the volume of a household Hoover.  Read the full article here: "
Leading the Evolution in Workplace Law
."
Firm Practice Areas
Aboriginal Law
Corporate and Commercial Litigation
Education Law
Employee Benefits Law
Labour and Employment Law
Privacy and Data Security Law
Workers' Compensation Law
Workplace Human Rights
Office Locations
Canada
Canada
British Columbia
British Columbia
Vancouver, BC
Bentall 5, 14th Floor
550 Burrard Street
Vancouver, BC V6C 2B5
Canada