Firm Profile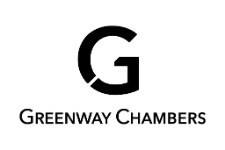 Firm Details
Greenway Chambers is a young and progressive set of barristers' chambers in Sydney. We are proud of our approach to modern legal practice and we promote diversity in our Chambers.
Our barristers practise across a wide range of areas, and we have particular expertise in construction/infrastructure law, industrial law, common law and maritime law, across all levels of seniority. The barristers in our specialist groups are consistently ranked by their peers and clients as leaders in their areas, which is reflected in the professions support for our strong program of continuing legal education seminars.
Our barristers practise in all Australian jurisdictions, as well as in domestic and international arbitrations and mediations.
We also have superbly appointed facilities that are designed to meet the specific requirements of modern litigation and alternative dispute resolution.
Greenway Chambers is named after Sir Francis Greenway, Australia's first government architect, whose magnificent Sydney landmarks we overlook.
To enquire about our barristers' rates and availability, please contact our clerk, Imogen Thomas, on 02 9151 2999 or clerk@greenway.com.au. If you prefer, you can also contact our members directly, by email or telephone.
Firm Practice Areas
Alternative Dispute Resolution
Commercial Law
Corporate Law
Criminal Defence
Employee Benefits Law
Equity Capital Markets Law
Family Law
Insurance Law
International Arbitration
Medical Negligence
Personal Injury Litigation
Planning and Environmental Law
Public Law
Sports Law
Office Locations
Australia
Australia
Sydney, Australia
Level 10 / 99 Elizabeth Street
Sydney NSW 2000
Australia