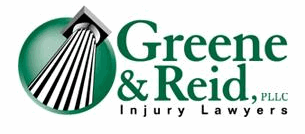 Firm Details
New York Personal Injury Lawyers
Serving Cortland, Syracuse, Newark, and Watertown areas

At Greene & Reid, PLLC | New York Personal Injury Lawyers, we provide each and every client with a high standard of legal service. Greene & Reid's New York injury lawyers are focused on successfully meeting the legal needs of our injured clients and winning them the compensation they deserve.

Greene & Reid, PLLC was started by Arthur M. Greene and James E. Reid in 1982, and quickly became one of the preeminent plaintiff's personal injury law firms in the Central New York area. James T. Snyder was added as a partner in 2002 and Jeff Pomeroy was added as a partner in 2007. The firm has since grown to four attorneys and an experienced support staff. In January 2005, Art Greene and James Reid were named to the American Board of Trial Advocates.


Greene & Reid Personal Injury Lawyers have received numerous awards and accolades in the field of law.
In addition, the firm's attorneys regularly lecture and teach in continuing legal education programs. Art Greene and Jim Reid have also written one of New York injury lawyers' standard references, "Preparing For and Litigating the Plaintiff's Personal Injury Case in New York," published by the New York State Bar Association.
The attorneys at Greene & Reid have been listed in The Best Lawyers in America for Personal Injury annually since 2001, listed in every edition of New York Super Lawyers since 2007, recognized in Best Plaintiff's for Syracuse Personal Injury Attorney in 2012, have been admitted to the American College of Trial Lawyers in 2013, and are members of the Multi-million dollar and million dollar Advocate's Forum.
If you've been injured in an accident, you may be able to pursue an injury lawsuit to get compensation for your injuries and suffering using an experienced New York personal injury law firm. However, getting what you deserve due to someone else's negligence isn't always easy, making it important to have someone who will fight for your rights on your side—someone like the personal injury lawyers of Greene & Reid.
At Greene & Reid, our personal injury lawyers understand how confusing the legal process can be and how difficult it is to choose a good attorney before you pick up the phone and ask for help. That's why we treat every client with dignity, respect, and compassion. From the moment we receive your call, our emphasis is on personal attention because no two New York personal injury cases are alike, and no two clients are alike. Contact Greene & Reid today to find out!
Each professional personal injury lawyer at Greene & Reid has a specific area of proficiency vital to the success of the client's case. Our staff includes former insurance company defense attorneys, insurance adjustors, and paralegals that have extensive experience in claims handling, as well as knowledgeable and experienced New York personal injury lawyers.
Greene & Reid injury lawyers are ready to help you with your potential case whether it involves an auto accident, birth injury, boating accident, brain injury, consumer fraud, drug injuries, dog bites, insurance disputes, motorcycle accident, nursing home abuse, slip and fall accident, or wrongful death.
Firm Practice Areas
Personal Injury Litigation - Plaintiffs
Office Locations
United States
United States
New York
New York
Syracuse, NY
173 Intrepid Lane
Syracuse, NY 13205
United States