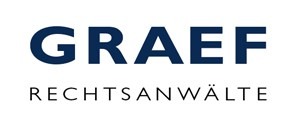 Firm Details
GRAEF Rechtsanwälte, located in Hamburg and Berlin and founded by Ralph Oliver Graef, specializes in high-end legal advice on complex matters in the areas of media law, entertainment law and intellectual property law.
Our attorneys draw on many years of industry experience in various media sectors. The film, games and publishing industries are facing rapid changes and require counsel that masters the convergence of the media and the internationalization of the business. We are accepting this challenge.
Our clients are leading German and international media companies from the complete value creation chain of the film industry, the computer games industry, the publishing industry and the live entertainment sector. We are retained by film producers, television stations, internet platforms, distributors and rights traders, book & magazine publishers, advertising agencies, computer games studios and publishers, theaters, innovative technology companies and lifestyle companies. We also represent companies and celebrities in protecting their privacy and publicity rights, as well as artists, including authors, actors, photographers, designers, and game developers, in protecting their creative work.
Awards
FOCUS Spezial Recht Medien & Presse
Contacts
Firm Practice Areas
Advertising Law
Art Law
Entertainment Law
Gaming Law
Information Technology Law
Intellectual Property Law
Office Locations
Germany
Germany
Hamburg, Germany
Jungfrauenthal 8
Hamburg 20149
Germany