Firm Profile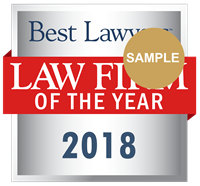 Headquarters
1 First Canadian Place
100 King Street West, Suite 1600
Toronto, ON M5X 1G5
Canada
416-862-7525
Firm Details
Gowling WLG is an international law firm created by the combination of Gowlings, a leading Canadian law firm, and Wragge Lawrence Graham & Co (WLG), a leading U.K.-based international law firm.
With more than 1,400 legal professionals in 18 cities across Canada, the U.K., Continental Europe, the Middle East and Asia, Gowling WLG provides clients with top-tier legal advice at home and abroad in a range of areas.
Our clients have access to in-depth expertise and experience in key global sectors, including advanced manufacturing, energy, financial services, infrastructure, life sciences, natural resources, real estate and tech.
We see the world through our clients' eyes, and collaborate across countries, offices, service areas and sectors to help them succeed, no matter how challenging the circumstances. Learn more at gowlingwlg.com.
Brief History
With roots tracing back to 1887, Gowlings grew to become one of the largest and most respected law firms in Canada, with a reputation for innovation in client-focused service delivery.
Building on its early strength in intellectual property, Gowlings diversified to offer a full suite of business law, litigation and intellectual property services in all of Canada's key industries, including energy, mining, financial services, government, infrastructure, manufacturing, life sciences and technology.
Law Firm of the Year Awards
Advertising and Marketing Law in Canada (2018)
Medical Negligence in Canada (2018)
Top Listed National Awards
Top Listed in Canada in Advertising and Marketing Law with 8 lawyers
Top Listed in Canada in Biotechnology Law with 7 lawyers
Top Listed in Canada in Information Technology Law with 8 lawyers
Top Listed in Canada in Intellectual Property Law with 31 lawyers
Top Listed in Canada in Technology Law with 10 lawyers
Top Listed State Awards
Top Listed in Ontario, Canada with 115 lawyers
Top Listed in Quebec, Canada in Aboriginal Law with 3 lawyers
Top Listed in Ontario, Canada in Advertising and Marketing Law with 5 lawyers
Top Listed in Quebec, Canada in Energy Regulatory Law with 3 lawyers
Top Listed in Ontario, Canada in Environmental Law with 6 lawyers
Top Listed in British Columbia, Canada in Information Technology Law with 4 lawyers
Top Listed in Ontario, Canada in Intellectual Property Law with 22 lawyers
Top Listed in Alberta, Canada in Medical Negligence with 5 lawyers
Top Listed in British Columbia, Canada in Technology Law with 3 lawyers
Top Listed City Awards
Top Listed in Hamilton with 5 lawyers
Top Listed in Kitchener with 6 lawyers
Top Listed in Ottawa with 48 lawyers
Top Listed in Birmingham with 29 lawyers
Top Listed in Montréal in Aboriginal Law with 3 lawyers
Top Listed in Ottawa in Administrative and Public Law with 3 lawyers
Top Listed in Toronto in Advertising and Marketing Law with 4 lawyers
Top Listed in Hamilton in Banking and Finance Law with 2 lawyers
Top Listed in Ottawa in Biotechnology Law with 3 lawyers
Top Listed in Ottawa in Corporate Law with 4 lawyers
Top Listed in Ottawa in Defamation and Media Law with 2 lawyers
Top Listed in Montréal in Energy Regulatory Law with 3 lawyers
Top Listed in Toronto in Environmental Law with 6 lawyers
Top Listed in Birmingham in Environmental Law with 2 lawyers
Top Listed in Ottawa in Health Care Law with 4 lawyers
Top Listed in Vancouver in Information Technology Law with 4 lawyers
Top Listed in Ottawa in Information Technology Law with 2 lawyers
Top Listed in Birmingham in Information Technology Law with 3 lawyers
Top Listed in Ottawa in Intellectual Property Law with 12 lawyers
Top Listed in Birmingham in Intellectual Property Law with 6 lawyers
Top Listed in Birmingham in Litigation with 3 lawyers
Top Listed in Calgary in Medical Negligence with 5 lawyers
Top Listed in Ottawa in Medical Negligence with 5 lawyers
Top Listed in Calgary in Personal Injury Litigation with 3 lawyers
Top Listed in Ottawa in Real Estate Law with 3 lawyers
Top Listed in Vancouver in Technology Law with 3 lawyers
Top Listed in Kitchener in Technology Law with 2 lawyers
Firm Practice Areas
Aboriginal Law
Administrative and Public Law
Advertising and Marketing Law
Alternative Dispute Resolution
Appellate Practice
Banking and Finance Law
Biotechnology Law
Class Action Litigation
Construction Law
Corporate and Commercial Litigation
Corporate Law
Defamation and Media Law
Energy Regulatory Law
Environmental Law
Equipment Finance Law
Family Law
Franchise Law
Health Care Law
Immigration Law
Information Technology Law
Insolvency and Financial Restructuring Law
Insurance Law
Intellectual Property Law
International Trade and Finance Law
Labour and Employment Law
Legal Malpractice Law
Medical Negligence
Mergers & Acquisitions Law
Mining Law
Municipal Law
Natural Resources Law
Personal Injury Litigation
Product Liability Law
Project Finance Law
Public Procurement Law
Real Estate Law
Securities Law
Tax Law
Technology Law
Transportation Law
Trusts and Estates