Firm Profile


Firm Details
The Winnipeg-based law firm of Gindin Wolson Simmonds Roitenberg (GWSR) is one of the largest law firms in Western Canada dedicated exclusively to the practice of criminal defence law.
Our clients benefit from our veteran savvy, youthful energy, and a dynamic culture of debate, mentorship, and a celebration of collective wisdom. Together, our team offers decades of legal experience, having represented thousands of clients in Manitoba and across Canada. Our lawyers are backed by efficient, compassionate administrative personnel who understand the stress you might feel if you have been charged with a criminal offence.
As proud members of the legal profession, our lawyers are passionate about the law and have made significant contributions to its study, practice, and evolution. We don't focus on making headlines; we focus on making a difference for our clients.
Established in 1995, GWSR is committed to excellence, and committed to helping people from all walks of life.
Our Highlights:
Our lawyers appear frequently at all court levels, including the Supreme Court of Canada
Jeff Gindin, Richard Wolson, and Saul Simmonds have been recognized by their peers as being among the best criminal lawyers in the country (The Best Lawyers in Canada®)
Our lawyers will represent you in all criminal matters, without exception
We represent professionals in front of regulatory bodies
GWSR has a national profile and is frequently consulted by major corporations and/or government agencies
Other law firms turn to us for informed opinion and insight
Our lawyers are active in professional bodies and community service, and are deeply committed to professional development and legal education
At GWSR, you will find a caring team that understands that you need your matter addressed completely, and as effectively as possible. GWSR is a firm renowned for our track record, our reputation, and our deep understanding of Canadian criminal law. It's that combination of experience, compassion, and skill that underpins our unwavering effort to deliver the best possible result for your case. And we will treat you with respect from start to finish.
You can talk to a lawyer from Gindin Wolson Simmonds Roitenberg at any time, day or night (204) 985-8181 or schedule a consultation now.
Law Firm of the Year Awards
Criminal Defence in Canada (2021)
Top Listed State Awards
Top Listed in Manitoba, Canada in Criminal Defence with 4 lawyers
Top Listed City Awards
Top Listed in Winnipeg in Criminal Defence with 4 lawyers
"Law Firm of the Year"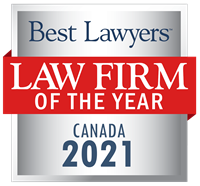 Canada's 2021 "Law Firm of the Year" in Criminal Defence
Office Locations
Canada
Canada
Manitoba
Manitoba
Winnipeg, MB
363 Broadway, Suite 1200
Winnipeg, MB R3C 3N9
Canada