---
Headquarters: New York, New York
9 The Best Lawyers in America® awards
4 Best Lawyers: Ones to Watch® in America awards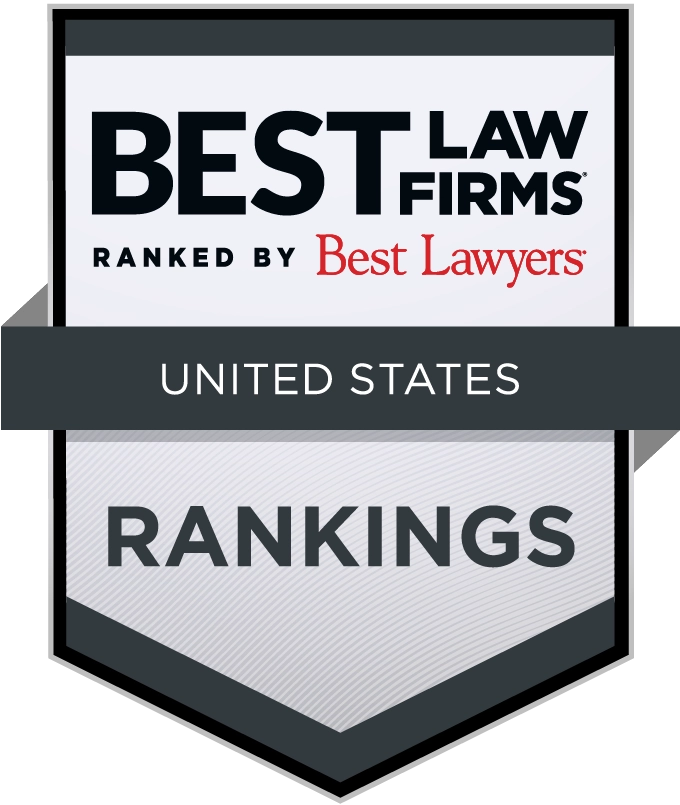 Visit Best Law Firms profile for Gair, Gair, Conason, Rubinowitz, Bloom, Hershenhorn, Steigman & Mackauf
SINCE 1919, GAIR, GAIR, CONASON, RUBINOWITZ, BLOOM, HERSHENHORN, STEIGMAN & MACKAUF has staked its superior reputation on its dedication, sensitivity and commitment to personal service. Based in Manhattan but handling cases throughout New York and New Jersey, the firm specializes in the most serious and significant personal injury and general negligence cases, which range from construction site injuries and automobile accidents to medical malpractice and complex products liability claims. Its national reputation as "counsel to the profession" makes it the top choice for fellow members of the Bar who seek the best representation possible for those they refer.

In order to maintain the highest standards of quality and service, GGCRBHS&M takes on only about 100 cases a year. This concentrated focus allows for the meticulous trial preparation such substantial cases require, and ensures that tort victims receive reasonable and just compensation for the full measure of their damages.

The firm carefully screens its cases before assigning each one to a team selected for its relevant expertise. The diverse backgrounds of the firm's 20 attorneys—including top-rated trial attorneys, renowned appellate court attorneys, a medical doctor (MD/JD), a registered nurse and an emergency medical technician—give each team a unique perspective for evaluating, preparing and trying its case, aided by state-of-the-art support services and courtroom technology.

In the last 10 years alone, GGCRBHS&M's impressive track record includes more than 350 cases resulting in verdicts or settlements exceeding $1 million. Among the most notable awards were $103 million for a child who sustained brain damage at birth; $90 million for a child with cerebral palsy resulting from birth injuries; $27.5 million for a pedestrian struck by a bus; $26 million for a pedestrian struck by a truck; $17 million for a young man disabled after a failed medical diagnosis; and $14 million on behalf of tenants injured by a pipe explosion due to Con Edison negligence. While the firm's team of legal and medical experts cannot replace what has been lost through personal injury or death, they can—and do—help restore a life of dignity and financial independence to victims and their families.

In addition, Nine of our present lawyers have been listed in the Best Lawyers in America as seen in New York Magazine: Ben Rubinowitz, Jeffrey Bloom, Anthony Gair, Howard Hershenhorn, Richard Steigman, Stephen Mackauf, Seymour Boyers, Marijo Adimey and Christopher Donadio have all been recognized as Best Lawyers and each of these attorneys have achieved multi-million dollar recoveries on behalf of their clients.

Gair, Gair, Conason, Rubinowitz, Bloom, Hershenhorn, Steigman & Mackauf has enjoyed a long and storied tradition of success for our clients. The firm was founded in 1919 in New York City by Harry A. Gair, one of the most prominent and respected trial attorneys in the country. He was subsequently joined in practice by his wife, Harriet Gair, and eventually Robert L. Conason, the firm's Senior Partner carried on the firm's commitment to the professional and ethical service of our clients until his death. The firm continues with Ben B. Rubinowitz as managing partner together with a core group of partners,who have been with the firm for twenty years and longer. It is this dedication, sensitivity and commitment to personal service that has defined our firm for nearly 100 years and will continue to define it in the future.

Today, the firm is still based in Manhattan and features some of the finest personal injury attorneys in the nation. Our specialized expertise, aggressive advocacy and extensive case preparation have fostered an outstanding record of success at both the trial and appellate levels.

The sum of the verdicts and settlements our attorneys have obtained approaches $1 billion dollars. We believe the key to achieving these results is to limit our case intake to approximately 80-100 cases per year so that extensive personal attention and meticulous trial preparation are afforded to each of our clients on all matters. Because we are selective in the cases we accept, we are able to immerse ourselves in our cases and as a result, we are able to resolve our clients' cases more quickly than other plaintiff's personal injury firms.

The vast majority of our cases are referred to us by other attorneys or former clients who are intimately familiar with our respected national reputation as "counsel to the profession." However, we are also retained by clients, who after thorough research, recognize our commitment to high quality personal service and thorough case preparation.

We operate what some might call a "boutique firm"—which means we limit our practice to a select group of serious and substantial tort cases, but our results speak for themselves. As a firm, we spend a significant amount of time deciding whether we will accept a case, and, because we only accept a select few cases, we are able to spend more resources than other firms to secure the most knowledgeable experts and to get the best results for our clients.
In the past 2 years our firm has obtained many significant results on behalf of plaintiffs, among them;
Ben Rubinowitz obtained a $71,000,000 verdict for a woman who suffered serious spinal injuries in a car accident. The jury awarded $5 million for her Past Pain and Suffering, 6 Million for her Future Pain and Suffering and 60 Million for her medical needs over her lifetime. Ben was assisted by our associate Rachel Jacobs.
Ben Rubinowitz and Peter Saghir obtained a $41.5 million Verdict for the wrongful death of a City sanitation worker who was struck by a sweeper truck. The jury awarded $1.5 million for conscious pain and suffering (2 to 3 minutes), $15 million for past losses of parental care and guidance and financial support and $25 million for future lost guidance and financial support.
Ben Rubinowitz and Christopher Donadio obtained a $6,250,000 Verdict for a Construction Worker injured on the job when he fell from a scaffold. This construction worker, an immigrant, suffered a fractured elbow and a fractured pelvis. The jury awarded $4,250,000 for past pain and suffering and $2,000,000 for future pain and suffering.
Our newest partner, Marijo Adimey, obtained a $1.27 million verdict in a medical malpractice case in Brooklyn, New York City. The plaintiff claimed that during a colonoscopy, the defendant doctor used excessive force during the passage of the colonoscope through the splenic flexure. Prior to trial, the defendants took a "no pay" position. After a 3 week trial the jury returned a unanimous verdict in favor of the plaintiff.
Our partners Ben Rubinowitz, and Peter Saghir also settled a case during retrial for a man who suffered serious injury when he was struck by a car at an improperly marked New York City roadway construction project for $8,500,000.00.
Additionally, our partners Ben Rubinowitz and Richard Steigman obtained a $7.75 million settlement in a snowmobile accident in Saranac Lake, NY. After a 3 week trial and immediately prior to summations, the case settled for $7,750,000.00. This is the largest settlement ever in Franklin County, New York.
Further, Ben Rubinowitz and Christopher Donadio obtained a $5 million settlement during trial involving a pedestrian injured in a van accident that occurred in Manhattan. At trial, the driver was subjected to intense cross examination by Ben B. Rubinowitz. Following the defendant drivers cross examination the case settled. Our partner, Anthony H. Gair litigated the entire case prior to trial.
Ben Rubinowitz, Chirstopher Donadio and Anthony Gair obtained a $5.85 million settlement for a construction worker who suffered serious spinal injuries when he fell 15-20 feet into the building on which he was working when the roof collapsed in the area where he was working.
Management & Demographics
Management & Personnel
Demographics
Associates
Male: 5
Female: 1
White / Caucasian: 6
Attorney Management / Department Heads
Female: 1
Paralegals
Female: 3
Black / African American: 1
Hispanic / Latinx: 3
Non-Legal Employees
Black / African American: 1
Appellate Practice
Legal Malpractice Law - Plaintiffs
Mass Tort Litigation / Class Actions - Plaintiffs
Medical Malpractice Law - Plaintiffs
Personal Injury Litigation - Plaintiffs
Product Liability Litigation - Plaintiffs
Professional Malpractice Law - Plaintiffs
Your browser is not fully compatible with our automatic printer friendly formatting.
Please use the print button to print this profile page.