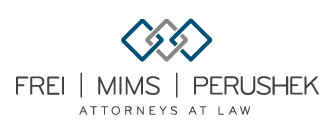 3925 Chain Bridge Road, Suite 402
Fairfax, VA 22030
United States
703-925-0500
Firm Details
Frei, Mims & Perushek has evolved over the past 40 years into a partnership of consistently effective trial attorneys committed to the highest standards of legal representation. The partners have spent decades representing the injured in cases involving medical malpractice, catastrophic injury and death, product liability and all areas of personal injury litigation. Each of the partners has the highest (AV) peer-review rating by Martindale-Hubbell and is a highly experienced civil litigator.
What makes our Virginia personal injury lawyers successful? Our goal in every case is to win for you what you deserve, and we are passionate about achieving justice for our clients. We offer you two key traits: Experience and a commitment to the highest standards of legal representation. Experience in the law matters in many ways. One key is trial experience because although many cases do settle without a trial, you need an attorney who can take your case to trial and has a track record of winning in court. Not all good lawyers are good trial lawyers.
Another factor is legal analysis, which we believe is one of our greatest strengths. Among our successful cases are those other firms turned down. We accepted those cases because our analysis showed a pathway to success based on the law and legal strategy. Another factor in winning your case might be the experts your attorney identifies to testify on your behalf. Over the years, we have developed relationships with some of the best experts in the country who help establish standard of care, lost wages or lifetime care requirements, equipment and property safety standards among others.


About Our Clients
To best serve our clients, we keep our caseload small, search for the very best experts, use advanced technology and exhaustively prepare your case. When you partner with us, we put our team of attorneys and experienced legal assistants behind your case.Our goal in every case is to win for you what you deserve, and we are passionate about achieving justice for our clients. We offer you two key traits: Experience and a commitment to the highest standards of legal representation. Experience in the law matters in many ways. One key is trial experience because although many cases do settle without a trial, you need an attorney who can take your case to trial and has a track record of winning in court. Not all good lawyers are good trial lawyers

The firm's main area of concentration is civil litigation, specializing in personal injury on behalf of plaintiffs.

Our trial attorneys represent those whose legal rights have been violated by the neglect, indifference or carelessness of others. We have tried literally hundreds of jury trials and successfully resolved cases of hundreds of clients without going to trial. We have more than 150 years of combined experience in these broad areas of practice:
Personal Injury
Medical Malpractice
Products Liability
Premises Liability
Catastropic Injury
Wrongful Death
Firm Practice Areas
Catastrophic Injury
Medical Malpractice Law - Plaintiffs
Personal Injury Litigation - Plaintiffs
Premises Liability
Product Liability Litigation - Plaintiffs
Wrongful Death
Office Locations
United States
United States
Virginia
Virginia
Fairfax, VA
3925 Chain Bridge Road, Suite 402
Fairfax, VA 22030
United States