Firm Profile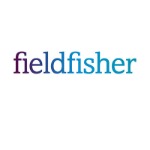 Firm Details
JAUSAS has now combined with leading European law firm Fieldfisher. It is a great partnership and we are now known as 'Fieldfisher JAUSAS'.
JAUSAS, launched 54 years ago and has grown to over 90 employees including 16 partners and 60 lawyers operating out of Barcelona and Madrid. It has a solid reputation both in Spain and abroad and now benefits from an international network.
Our clients include private and public companies, and their assets, many of which have been working with us for decades. They appreciate that we deliver quality services as cost effectively and as flexibly as possible. Our size and structure enables us to be more agile compared to most other firms.
Our combination of ambition, quality of work and successful clients has placed our lawyers among the leading advisers with half of our partners now recognised by the main legal directories.
Fieldfisher also has market leading practices in many of the world's most dynamic sectors. An exciting and forward-thinking organisation with specialist sectors including technology, finance & financial services, energy & natural resources, life sciences and media.Our network has more than 1,000 people working across 24 offices providing highly commercial advice based on an in-depth understanding of our clients' needs. We operate in Amsterdam, Barcelona, Beijing, Belfast, Birmingham, Bologna, Brussels, Düsseldorf, Frankfurt, Guangzhou, Hamburg, London, Luxembourg, Madrid, Manchester, Munich, Milan, Paris, Rome, Shanghai, Turin, Venice and Silicon Valley.
Firm Practice Areas
Administrative Law
Biotechnology and Life Sciences Practice
Civil Law: General Practice
Corporate and Mergers and Acquisitions Law
Economist
Family Law
Franchise Law
Health Care Law
Information Technology Law
Insolvency and Reorganization Law
Intellectual Property Law
Labor and Employment Law
Litigation
Privacy & Data Protection Law
Real Estate Law
Structured Finance Law
Tax Law
Office Locations
Spain
Spain
Barcelona, Spain
Passeig de Gràcia 103, 7ª planta
Barcelona 08008
Spain
Madrid, Spain
Paseo de la Castellana, 216. Planta 11
Madrid 28046
Spain