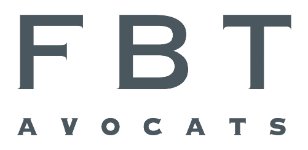 Firm Details
Founded in 1993, FBT Attorneys-at-Law (FBT) is a business law firm with offices in Geneva and Paris.
FBT comprises lawyers and tax advisers who have worked within banks, multinational companies, international trust companies and law firms, in Switzerland, France and in other countries.
FBT is organised into five specialised and complementary legal teams :
Banking & Finance
Tax
Corporate & Commercial
Litigation & Arbitration
Private Clients
5 Practice Groups
Each group is led by a partner highly experienced in the group's field of activity. A constant exchange among the practice groups allows the sharing of up-to-date information in each field of specialization.
FBT advises private and corporate clients in Switzerland and abroad with a special focus on France.
FBT Swiss-French teams collaborate on a daily basis with the highest standards in assisting their clients with domestic and cross-border transactions in banking, tax, corporate and litigation matters.
Owing to the quality of its network of lawyers abroad, FBT has a tried and tested capacity for mobilizing and coordinating specialised teams in different countries.
FBT is thus recognized for its experience and know-how in cross-border transactions.
The capabilities necessary for resolving the ever more complex legal questions faced by our Swiss and foreign clients are thus gathered together within a single law firm.
Depending on the case, FBT sets up a "multidisciplinary legal team" capable of:
devising a pragmatic overall approach to the various aspects of the case
responding rapidly while maintaining a high degree of legal safety
ensuring optimal cost control
Contacts
Frédérique BENSAHEL
Partner, Head of banking & finance
+41 22 849 60 40
Marco Villa
Partner, Head of corporate
+41 22 849 60 60
Serge Fasel
Partner, Head of litigation
+41 22 849 60 40
Michel ABT
Partner, Head of tax
+41 22 849 60 40
Firm Practice Areas
Arbitration and Mediation
Corporate Law
Financial Institutions
Insolvency and Reorganization Law
International Arbitration
Investment Funds
Investment Law
Litigation
Mergers and Acquisitions Law
Real Estate Law
Regulatory Practice
Tax Law
Trusts and Estates
Wealth Management Practice
Office Locations
France
France
Paris, France
4, avenue Hoche
Paris 75008
France
Switzerland
Switzerland
Genève, Switzerland
Rue du 31-Décembre 47
Genève 1207
Switzerland