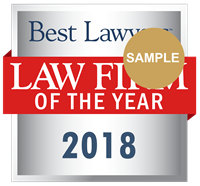 Headquarters
333 Bay Street, Suite 2400
Bay Adelaide Centre
P.O. Box 20
Toronto, ON M5H 2T6
Canada
416-366-8381
Firm Details
Fasken Martineau is a leading national business and litigation law firm in Canada. With over 700 lawyers in offices in Vancouver, Calgary, Toronto, Ottawa, Montreal, Quebec City, London and Johannesburg, we provide services to our clients in virtually all areas of the law, on a national and international basis
The firm provides clients with recognized expertise in both of Canada's legal systems, common law and civil law, and in both of Canada's official languages, English and French. Our clients include Canadian and foreign corporations, governments and private individuals.
Many of the firm's lawyers are acknowledged leaders in their fields of expertise. Seventy-five of our lawyers are recognized in the Canadian Legal Lexpert Directory. Nineteen of them are ranked among the 650 leading lawyers in Canada. And fourteen of the firm's partners are cited as "The World's Leading Lawyers " in the prestigious Chamber's Global.
Fasken Martineau's utmost concern is to provide the business community with the means to meet constantly evolving legal obligations. Just as we help our clients keep pace with industry transformations, we ceaselessly adapt our services to meet the requirements of the existing legal framework.
We offer advice on a wealth of major issues confronting the business world in Canada. Our firm has earned itself an enviable reputation for the depth and scope of its expertise in litigation, business law and labour law. We can offer our clients efficient and timely services thanks to the particular expertise of our various practice groups specializing in specific areas of law.
Our lawyers are committed to providing our clients with the best results that a practical, creative and business-oriented approach can offer.
Law Firm of the Year Awards
Mining Law in Canada (2018)
Top Listed National Awards
Top Listed in Canada in Communications Law with 8 lawyers
Top Listed in South Africa in Project Finance and Development Practice with 5 lawyers
Top Listed State Awards
Top Listed in Ontario, Canada in Communications Law with 7 lawyers
Top Listed in Quebec, Canada in Environmental Law with 4 lawyers
Top Listed in Quebec, Canada in Labour and Employment Law with 11 lawyers
Top Listed City Awards
Top Listed in Montréal with 54 lawyers
Top Listed in Ottawa in Communications Law with 7 lawyers
Top Listed in Montréal in Environmental Law with 4 lawyers
Top Listed in Montréal in Labour and Employment Law with 10 lawyers
Top Listed in Sandton in Project Finance and Development Practice with 5 lawyers
Firm Practice Areas
Aboriginal Law
Administrative and Public Law
Alternative Dispute Resolution
Aviation Law
Banking and Finance Law
Bet-the-Company Litigation
Biotechnology Law
Class Action Litigation
Communications Law
Construction Law
Corporate and Commercial Litigation
Corporate Governance Practice
Corporate Law
Defamation and Media Law
Employee Benefits Law
Energy Regulatory Law
Entertainment Law
Environmental Law
Franchise Law
Immigration Law
Information Technology Law
Insolvency and Financial Restructuring Law
Insurance Law
Intellectual Property Law
International Arbitration
International Trade and Finance Law
Labour and Employment Law
Legal Malpractice Law
Mergers & Acquisitions Law
Mutual Funds Law
Natural Resources Law
Personal Injury Litigation
Product Liability Law
Project Finance Law
Real Estate Law
Securities Law
Tax Law
Technology Law
Transportation Law
Trusts and Estates