Firm Profile


Headquarters
Suite 2800, 10060 Jasper Avenue
10060 Jasper Avenue
Edmonton, AB T5J 3V9
Canada
780-428-6036
Firm Details
Duncan Craig LLP is an Alberta based law firm providing a full range of corporate and litigation services to local, national and international clients. In addition to Alberta, our professionals also provide services to clients in British Columbia, Saskatchewan, the Northwest Territories, the Yukon and Ontario.

One of the oldest law firms in Alberta, Duncan Craig LLP was founded in 1894. The original partners were William Short, who later served as the first Mayor of the City of Edmonton, and Charles Cross, who became the first Attorney General of the Province of Alberta. 125+ years later, we continue to build upon a long tradition of excellence in serving our clients' best interests with a dedicated and professional focus.
Community and relationships have been at the centre of Duncan Craig LLP's values since the firm's inception and the firm has always been an integral part of the provincial and civic communities. To celebrate 100 years of commitment to the community, in 1994, Duncan Craig LLP created the Laurel Awards to honour non-profit organizations, on an annual basis, who further their objectives through exceptional creativity and innovation. Winners continue to be honoured at an annual luncheon held in the fall of each year. In 2012 we created the Duncan Craig Community Fund, which supports a variety of non-profits each year who have touched the lives of our firm members.
Individually, the firm's past and present members have been and are heavily integrated into the Alberta community. A number of lawyers have been appointed as judges at the Provincial Court of Alberta and various superior court levels. Additionally, many lawyers, have served as MLAs, Aldermen, City Councillors and candidates for various elected offices at both the civic and provincial level as well as in a variety of volunteer roles for political parties at civic, provincial and federal levels. Finally, all lawyers and staff members are encouraged to, and many do, serve on a variety of community, athletic and charitable boards, organizations and service clubs.

Management
Demographics
Partners
Women: 9
Asian: 1
Men: 15
Associates
Women: 6
Men: 10
Management / Department Heads
Women: 2
Men: 2
Law Firm of the Year Awards
Trusts and Estates in Canada (2021)
Awards
Duncan Craig LLP was proud to be one of Canada's Top Small & Medium Employers for 2015. This competition recognizes the small and medium enterprises (SMEs) that offer the nation's best workplaces and forward-thinking human resources policies.
Duncan Craig LLP is proud to be recognized as one of Alberta's Top Employers every year since 2015. This annual competition recognizes the Alberta employers that lead their industries in offering exceptional places to work.
Contacts
"Law Firm of the Year"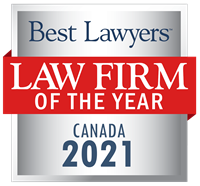 Canada's 2021 "Law Firm of the Year" in Trusts and Estates
Firm Practice Areas
Aboriginal Law
Administrative and Public Law
Alternative Dispute Resolution
Appellate Practice
Asset-Based Lending Practice
Banking and Finance Law
Commercial Leasing Law
Construction Law
Corporate and Commercial Litigation
Corporate Law
Director and Officer Liability Practice
Expropriation Law
Family Law
Family Law Mediation
Franchise Law
Insolvency and Financial Restructuring Law
Insurance Law
Intellectual Property Law
Labour and Employment Law
Legal Malpractice Law
Leveraged Buyouts and Private Equity Law
Medical Negligence
Municipal Law
Personal Injury Litigation
Product Liability Law
Project Finance Law
Real Estate Law
Securities Law
Structured Finance Law
Tax Law
Trusts and Estates
Office Locations
Canada
Canada
Alberta
Alberta
Drayton Valley, AB
5508 Jubilee Avenue
P.O. Box 6777
Drayton Valley, AB T7A 1S2
Canada
Edmonton, AB
Suite 2800, 10060 Jasper Avenue
10060 Jasper Avenue
Edmonton, AB T5J 3V9
Canada