Firm Profile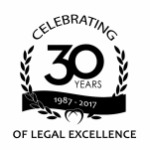 Firm Details
Dreyer Babich Buccola Wood Campora, LLP is the premier personal injury law firm in the Sacramento area and in Northern California. Our firm has been serving clients for 30 years. Our well-honed skill in this field gives us the ability and compassion to fight for people who have been harmed by the carelessness of others. When large businesses ignore your safety or insurance companies fail to uphold your rights, you can turn to us. We are the firm that doctors, lawyers and judges call when they and their loved ones are injured.

We believe that the heart of our success centers on our commitment to you, the client. You can count on working with one of our skilled lawyers and receiving the one-on-one attention you deserve. You can also depend on caring, responsive service. In fact, most of our attorneys provide their personal cellphone numbers to clients in case of emergencies day or night.

Personal, Responsive Service Coupled With Exceptional Results

At Dreyer Babich Buccola Wood Campora, LLP, in California, our mission is to provide injured individuals nationwide with the highest-quality legal representation. Our passion is helping people, and our focus is always on you, the client.

Our team of personal injury lawyers and support staff love what they do — helping people and obtaining powerful results. Our past clients talk about how comfortable they feel with us. We're not intimidating or unresponsive. Instead, we work hard to set you at ease and take the stress off your shoulders.

Here are other reasons to choose our law firm:
Responsiveness — Many firms assign clients to "case managers" who are not actually attorneys. We don't. You can count on working with your own lawyer and receiving prompt responses to your concerns.
Trial skill — During negotiations, the knowledge that we are prepared for trial can and does make a great difference.
Real success — Over the past few decades, we have obtained more than $1 billion in verdicts and settlements for clients. Insurance companies and other law firms are well-aware of our reputation for results in cases that range from simple to complex.
Extensive experience — We have in-depth experience in all types of personal injury and wrongful death claims. We know what we're doing, and we do it well.
Nationwide representation — While our main office is in Sacramento, California, we serve clients throughout the state and across the U.S.
Frequent referrals — Lawyers, doctors, hospitals, judges and past clients continually refer cases to us.
Numerous accolades — Roger Dreyer and Robert Buccola were named "Best of the Bar" in 2014, Steve Campora was named "Consumer Attorney of the Year" in 2013, Mr. Buccola and Mr. Campora were featured in the Daily Journal's "Top Verdicts of 2013" and more.
Firm Practice Areas
Personal Injury Litigation - Plaintiffs
Product Liability Litigation - Plaintiffs
Office Locations
United States
United States
California
California
Sacramento, CA
20 Bicentennial Circle
Sacramento, CA 95826
United States