Davies Ward Phillips & Vineberg LLP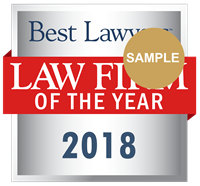 Headquarters
155 Wellington Street West
Toronto, ON M5V 3J7
Canada
416-863-0900
Firm Details
Davies Ward Phillips & Vineberg LLP is a highly integrated firm of approximately 240 lawyers with offices in Toronto, Montréal and New York. The firm is focused on business law and is consistently at the heart of the largest and most complex commercial and financial matters on behalf of its clients, regardless of borders.

Davies has the highest ratio of partners to associates of any major Canadian law firm and its lawyers bring a level of commitment and collaboration that is consistent with their status as owners. These advantages have fostered a culture of excellence within the firm and resulted in the highest percentage of top-ranked lawyers of any major Canadian firm.

The firm's success is rooted in its highly integrated approach to business law and transactional practice. This approach allows lawyers to draw upon the expertise of their colleagues from all three offices across a range of disciplines and helps define Davies as a market leader in each of its core practice areas.

Davies' extensive achievements and accolades reflect the depth of its talent and help to attract and retain lawyers of all levels of experience who have the ability and motivation to be among the very best in their chosen areas of practice.

INTERNATIONAL REACH: The reach of Davies' practice is global, encompassing work for a wide range of leading industrial and commercial companies and financial institutions, both public and privately held, in Canada, the United States and abroad. Clients also include governments, regulatory bodies, charitable organizations, international agencies and educational institutions. In addition to its involvement in most major Canadian transactions, the firm also advises clients on transactions around the world, including some with no Canadian component.

Many clients in need of specialized legal services are directed to Davies by other North American and international law firms. Lawyers in the New York office advise Canadian, American and overseas clients on U.S. aspects of multi-jurisdictional transactions as well as purely domestic U.S. legal issues.

The firm has assisted clients in numerous countries around the world including, among others, Argentina, Australia, Belize, Brazil, Chile, China, Denmark, France, Germany, Ghana, Indonesia, Italy, Japan, Kazakhstan, Luxembourg, Mexico, Panama, Peru, Portugal, Russia, Singapore, South Africa, Spain, Sweden, Switzerland, the United Kingdom and the United States.

LANGUAGES: Arabic, Cantonese, English, French, German, Hebrew, Hindi, Italian, Mandarin, Punjabi, Russian, Spanish and Ukrainian.



Law Firm of the Year Awards
Top Listed National Awards
Top Listed in Canada in Competition / Antitrust Law with 9 lawyers
Top Listed State Awards
Top Listed in Ontario, Canada in Competition / Antitrust Law with 9 lawyers
Top Listed in Ontario, Canada in Gaming Law with 3 lawyers
Top Listed in Ontario, Canada in Project Finance Law with 10 lawyers
Top Listed in Quebec, Canada in Real Estate Law with 8 lawyers
Top Listed City Awards
Top Listed in Toronto in Competition / Antitrust Law with 9 lawyers
Top Listed in Toronto in Gaming Law with 3 lawyers
Top Listed in Toronto in Project Finance Law with 10 lawyers
Top Listed in Montréal in Real Estate Law with 8 lawyers
Firm Practice Areas
Alternative Dispute Resolution
Appellate Practice
Banking and Finance Law
Bet-the-Company Litigation
Biotechnology Law
Class Action Litigation
Corporate and Commercial Litigation
Corporate Law
Derivatives Law
Energy Law
Energy Regulatory Law
Environmental Law
Equipment Finance Law
Gaming Law
Insolvency and Financial Restructuring Law
Leveraged Buyouts and Private Equity Law
Maritime Law
Mergers & Acquisitions Law
Natural Resources Law
Private Funds Law
Project Finance Law
Public Finance Law
Real Estate Law
Securities Law
Structured Finance Law
Tax Law
Technology Law
Transportation Law
Trusts and Estates
Office Locations
Canada
Canada
Ontario
Ontario
Toronto, ON
155 Wellington Street West
Toronto, ON M5V 3J7
Canada
416-863-0900
Quebec
Quebec
Montréal, QC
1501 McGill College Avenue, 26th Floor
Montréal, QC H3A 3N9
Canada
514-841-6400
United States
United States
New York
New York
New York, NY
900 Third Avenue, 24th Floor
New York, NY 10022
United States
(212) 588.5500