---
Oakland, California
1 The Best Lawyers in America® award
3 Best Lawyers: Ones to Watch® in America awards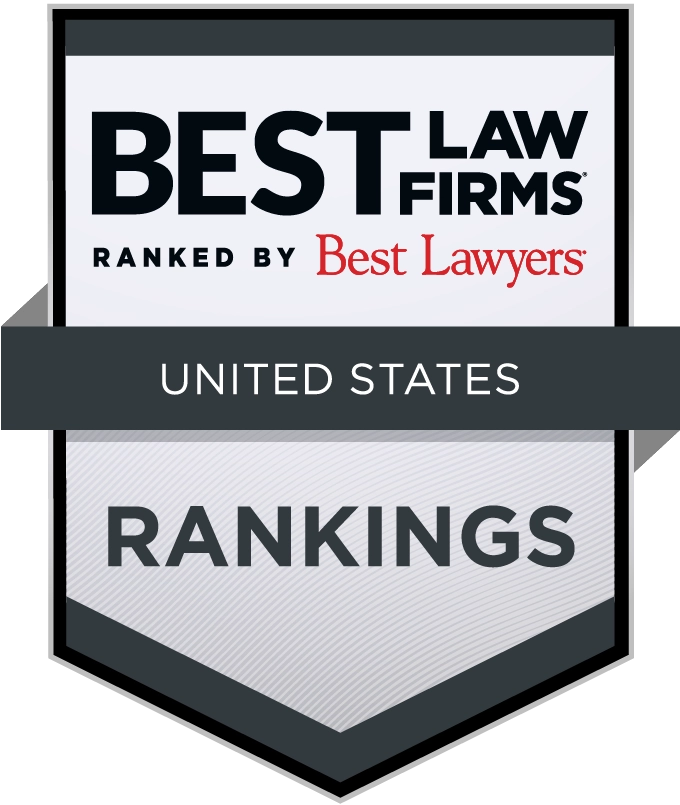 Visit Best Law Firms profile for Cutter Law PC
When you're dealing with the unthinkable, you need a highly experienced, aggressive attorney on your side. You need a lawyer with a proven track record of success and experience fighting against large corporations and insurance companies. You need a law firm with the skills, knowledge, and resources to conduct a meticulous investigation into your claim, including interviewing witnesses, speaking with experts, and analyzing relevant records. You need an attorney you can trust to advise you of your rights and help you make decisions that are in your best interests.
Dealing with a personal injury, wrongful death, product liability or whistleblower claim is complex and stressful. If you are also recovering from the trauma of an injury or the loss of a loved one, you don't need the added strain of worrying about getting justice yourself. Finding the right attorney is vital to ensuring you recover the full damages you are entitled to.
As lead or co-lead counsel, our attorneys have recovered more than $600 million for plaintiffs in a variety of practice areas. Cutter Law PC has in-depth experience managing complex claims against large corporations, medical device manufacturers and insurance companies to ensure your claim receives the best possible outcome.
We dedicate the same high level of commitment and resources to every client and put forth the strongest case possible to maximize every claim. We're here to demand justice for you and we will go the extra mile for you.
Our practice areas include a variety of personal injury, product liability and whistleblower claims: car accidents, wrongful death, construction injuries, birth injuries, vape lung injuries, product liability, California wildfires, mass torts, Uber/Lyft sexual assault, bad faith insurance, and whistleblower.
Practice Areas
Car Accidents: We have years of experience representing victims of car accidents and their families and recovering financial compensation so they can focus on healing from their trauma. We don't back down against insurance companies and will fight to ensure you receive the maximum compensation possible for your claim.
Wrongful Death: The wrongful death of a loved one is catastrophic and traumatic. Our attorneys are committed to obtaining justice for clients whose family members' lives have been cut short due to another party's actions. We believe in holding wrongful death perpetrators accountable for the devastation they cause.
Construction Injuries: The construction industry is among the most dangerous industries for people to work in. Construction workers face hazards from falls, equipment, materials, and other related factors. All too often, construction companies and contractors put profits ahead of worker safety, failing to provide adequate protection or training. In those instances, workers' lives are put at risk by entirely foreseeable and preventable accidents.
Birth Injuries Birth injuries occur to a mother who is delivering her baby or a baby during labor. The consequences of a birth injury can last a lifetime for both mother and her infant, including brain injuries, paralysis, cerebral palsy and Erb's palsy. Not all infants survive their birth injury and those who do may require special medical care and intervention for the rest of their life.
Vape Lung: E-cigarette makers such as JUUL claim their products are safe but not enough research has been done to prove that claim. Some e-cigarettes and vape devices contain nicotine, which is highly addictive. They also contain toxic chemicals that can cause severe respiratory distress. Some e-cigarettes have also been linked to exploding batteries that can cause traumatic and permanent injuries.
Product Liability: Our attorneys have been lead or co-lead counsel on massive class-action lawsuits in which companies put profits ahead of the public interest. In some cases, the company's actions resulted in massive recalls after people suffered injuries. Class action lawsuits we have been lead or co-lead counsel on have resulted in settlements or awards of hundreds of millions of dollars. We also represent individual cases where consumers are harmed by a company's product.
California Wildfires: The California wildfires of 2017 and 2018 devastated massive areas of the state, killed residents and destroyed many homes and businesses. Our attorneys worked with people affected by the fires to ensure they fully understood their rights and to hold insurance companies accountable for keeping their end of policyholder agreements. We are proud to fight for the many people whose lives were upended by the California wildfires, whether that is through filing lawsuits against the parties responsible for the fires or assisting with insurance claims.
Mass Torts: Mass torts are similar to class action lawsuits but involve situations in which not everyone suffers the same harm. Our attorneys have a proven history of success in representing clients who are involved in mass torts.
Lyft/Uber Sexual Assault: Ride-sharing companies Uber and Lyft marketed themselves as having high-quality background checks for their drivers when in fact many people with criminal records have become drivers for the companies. There have been repeated allegations of sexual assault on the part of Uber or Lyft drivers and claims that the companies did not help and, in some cases, impeded investigations. Bad Faith Insurance Too many insurance companies get away with promising policyholders they will uphold their agreements only to unfairly deny, delay or otherwise avoid paying claims. Americans purchase insurance for security in case of damage—to themselves or their property—and insurance companies are legally obligated to uphold their contracts.
Whistleblower / Qui Tam: We are proud to help the brave men and women who come forward with whistleblower complaints against organizations and individuals who commit illegal acts. Among whistleblower claims are unsafe working conditions, defective products, and fraud against the government. Our attorneys are highly knowledgeable about whistleblower laws and will help individuals who come forward to understand their rights and their options throughout the process.
Commercial Litigation
Consumer Law
Elder Law
Litigation - Insurance
Litigation - Labor and Employment
Mass Tort Litigation / Class Actions - Plaintiffs
Medical Malpractice Law - Plaintiffs
Personal Injury Litigation - Plaintiffs
Product Liability Litigation - Plaintiffs
Qui Tam Law
Your browser is not fully compatible with our automatic printer friendly formatting.
Please use the print button to print this profile page.