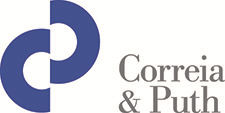 1400 Sixteenth Street, NW, Suite 450
Washington, DC 20036
United States
(202) 602.6500
Firm Details
Correia & Puth, PLLC is devoted to the representation of employees, not employers. The firm represents targets of sex harassment and discrimination, including LGBTQ and transgender employees, and whistleblowers and others who have encountered retaliation. Correia & Puth represents executives, professionals, and employees, in the negotiation of contracts and severance agreements, at every level in every field. As advocates for employee rights, Correia & Puth dedicates its professional services and its advocacy to helping to achieve to workplace fairness and justice for employees. The firm also has a nationwide practice representing victims of campus sexual assault with claims under Title IX.
For over two decades, Linda Correia and Jonathan Puth have worked together representing employees, and lead a firm dedicated to the representation of employees in all aspects of the workplace, with particular emphasis on employees who have been treated unfairly due to their status, and retaliated against or terminated due to unlawful discrimination, harassment, or whistleblowing. Correia & Puth, PLLC is deeply devoted to advancing employee rights. The firm aggressively fights discrimination, retaliation, and sexual harassment in the workplace. The firm also advocates for employees in severance negotiations, seeks to protect disability and leave rights, and counsels employees facing workplace difficulties.
Correia & Puth partners Subhashini Bollini and Lauren Khouri have been selected by their peers for inclusion since 2019 by Best Lawyers for their work in Civil Rights Law. They join Linda M. Correia and Jonathan C. Puth who have for years been recognized by Best Lawyers in America© for the work in the areas of Civil Rights, Employment Law, and Litigation – Employment & Labor Law. Linda Correia and Jonathan Puth are recognized leaders in the employment law field and have been selected for inclusion by Washingtonian Magazine, Super Lawyers, and The Best Lawyers in America® for their work representing employees. Both were selected by Trial Lawyers for Public Justice as Trial Lawyer of the Year in 2000 as co-counsel. Ms. Correia and Mr. Puth are rated by Martindale-Hubbell as "AV Preeminent," the highest attorney peer review rating. The members of Correia & Puth have achieved a reputation as tenacious advocates for their clients.
Ms. Correia, Mr. Puth, Ms. Bollini, and Ms. Khouri have presided over or served on the Board of Directors of organizations dedicated to advancing workplace rights and the fair administration of justice, including the National Employment Lawyers Association, the Metropolitan Washington Employment Lawyers Association, Public Justice Foundation, and the Trial Lawyers Association of Metropolitan Washington, DC.
Management
Demographics
Partners
Women: 3
Asian: 1
Multi-Racial: 1
GLBT: 1
Men: 1
Caucasian: 2
Associates
Women: 2
African-American: 1
Caucasian: 1
Management / Department Heads
Women: 1
African-American: 1
Paralegals
Women: 1
Caucasian: 1
Firm Practice Areas
Civil Rights Law
Employment Law - Individuals
Litigation - Labor and Employment
Office Locations
United States
United States
District of Columbia
District of Columbia
Washington, DC
1400 Sixteenth Street, NW, Suite 450
Washington, DC 20036
United States