Firm Profile
Clyde & Co LLP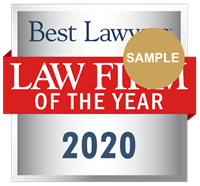 Headquarters
St Botolph Building, 138 Houndsditch
London EC3A 7AR
United Kingdom
44 20 7876 5000
Firm Details
Clyde & Co's Canadian offices in Montreal and Toronto are a key part of Clyde & Co's global practice, providing a strong regional focus for both local and international clients across a range of complex and contentious matters, including insurance defence and coverage, professional liability, construction and infrastructure, cyber risk, class action defence, D&O liability, product liability, commercial litigation and arbitration.
Clyde & Co's Canadian lawyers have a deep understanding of the insurance industry and its unique ways of doing business. Working closely with our international offices, we assist major insurers and licensed intermediaries with worldwide and domestic compliance initiatives that cover a full range of issues, from policies and procedures to new product development, regulatory change and license applications and notifications. We are frequently called upon to assess coverage and monitor claims worldwide, assist in policy drafting and review, and advise on risk management. Our global team of cyber security lawyers has the expertise to provide businesses and their insurers with full cybersecurity and privacy advice across all industry sectors and across the world.
------------
Clyde & Co is a leading, sector-focused global law firm with 415 partners, 2200 legal professionals and 3800 staff in 52 offices and associated offices on 6 continents. The firm specialises in the sectors that move, build and power our connected world and the insurance that underpins it, namely: transport, infrastructure, energy, trade & commodities and insurance. With a strong focus on developed and emerging markets, the firm has achieved compound average annual revenue growth of 15% over the last ten years, making it one of the fastest growing law firms in the world with ambitious plans for further growth.
Law Firm of the Year Awards
Insurance Law in Canada (2020)
Top Listed National Awards
Top Listed in the United Arab Emirates with 15 lawyers
Top Listed in the United Kingdom in Aviation Law with 11 lawyers
Top Listed in the United Arab Emirates in Hospitality and Tourism Law with 3 lawyers
Top Listed in the United Arab Emirates in Insurance Law with 3 lawyers
Top Listed in the United Arab Emirates in Intellectual Property Law with 2 lawyers
Top Listed in the United Arab Emirates in Labor and Employment Law with 2 lawyers
Top Listed in the United Arab Emirates in Maritime Law with 3 lawyers
Top Listed in the United Arab Emirates in Private Equity Law with 3 lawyers
Top Listed in the United Arab Emirates in Transportation Law with 2 lawyers
Top Listed City Awards
Top Listed in Dubai with 14 lawyers
Top Listed in Guildford with 6 lawyers
Top Listed in London in Aviation Law with 11 lawyers
Top Listed in Dubai in Construction Law with 2 lawyers
Top Listed in Dubai in Hospitality and Tourism Law with 2 lawyers
Top Listed in Dubai in Insurance Law with 3 lawyers
Top Listed in Dubai in Intellectual Property Law with 2 lawyers
Top Listed in Dubai in Labor and Employment Law with 2 lawyers
Top Listed in Dubai in Maritime Law with 3 lawyers
Top Listed in Dubai in Private Equity Law with 2 lawyers
Top Listed in Dubai in Transportation Law with 2 lawyers
Awards
Winner, "Law Firm of the Year" for Insurance Law 2018, The Best Lawyers in Canada
Best Transport Maritime Law Firm - 2018 (Asia Cargo News)

International Law Firm of the Year - Highly Commended Legal Week Middle East Legal Awards 2018
Firm Practice Areas
Aviation Law
Class Action Litigation
Construction Law
Corporate Law
Information Technology Law
Insurance Law
Intellectual Property Law
International Arbitration
Legal Malpractice Law
Maritime Law
Mergers and Acquisitions Law
Personal Injury Litigation
Real Estate Law
Tax Law
Transportation Law