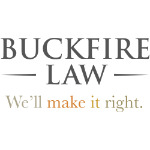 ---
Headquarters: Southfield, Michigan
7 The Best Lawyers in America® awards
1 Best Lawyers: Ones to Watch® in America award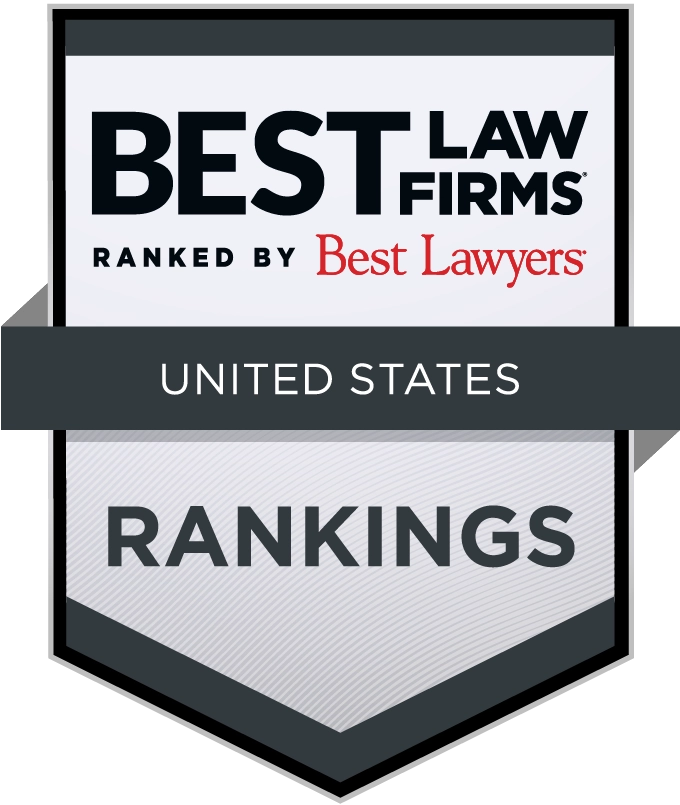 Visit Best Law Firms profile for Buckfire Law Firm
The Michigan personal injury attorneys at
Buckfire & Buckfire, P.C.
, have a reputation for meticulous case preparation-an approach that results in major verdicts and settlements for our clients. We handle all types of accident and injury cases, including
-
Car Accidents
-
Motorcycle Accidents
-
Bicycle Accidents
-
Pedestrian Accidents
-
Wrongful death cases
-
Medical malpractice lawsuits
-
Nursing home neglect cases
-
Slip and fall cases
-
Dog bite injury attack cases
-
All other personal injury matters
Our family-owned Michigan personal injury law firm was founded by David and Vicky Buckfire in 1968. They're now retired and their two sons, Daniel and Lawrence, run the firm. They have continued the firm's reputation as an award-winning personal injury law firm in Michigan and have assembled a top team of lawyers and support staff. They have earned the highest possible rating in the legal profession for ability and integrity and are rated Superb by the top Internet lawyer rating service. Some of our other honors include:
- Named Best Michigan Personal Injury Attorney by American Lawyer Academy
- Expert Trial Accident Attorney by National Trial Lawyers
- Earned the Martindale-Hubbel highest rating for ability and integrity in the legal profession
- 10.0 'Superb' Auto Accident Lawyer rating by top Internet lawyer rating service
- Top Detroit Personal Injury Lawyer by DB Magazine
- Top Detroit
Car Accident Lawyer
by DB Magazine
- Michigan Super Lawyers Recognition by Super Lawyers Internet rating service and magazine
- Graduated from prestigious universities and law schools in Michigan
- Authored 9 books on car accident, medical malpractice and personal injury cases in Michigan
- A great track record of
settlements and jury verdicts
The attorneys at Buckfire & Buckfire, P.C. also offer a No-Fee Promise guarantee, meaning you do not pay any legal fees or costs until we win or settle your case. Call our top-rated Michigan personal injury law firm now at (800) 606-1717 to discuss your case and learn your legal rights.
Management & Demographics
Clients
About Our Clients
We contacted attorney Lawrence J. Buckfire to represent our four year old daughter in a medical malpractice case against her former pediatrician. We were very concerned that the pediatrician was negligent in failing to diagnose the condition of pediatric hip dysplasia when our child was an infant. She was later diagnosed by another doctor, but due to the late diagnosis she had to undergo several surgeries.

Mr. Buckfire thoroughly reviewed the records and determined that there was a valid case. He worked with two top medical experts to prove that the pediatrician did commit medical malpractice and that a sooner diagnosis would have resulted in treatment other than surgery. He was able to achieve an excellent settlement for our daughter.

Mr. Buckfire and his staff provided great communication with us throughout the entire process and worked hard to achieve an excellent settlement. I would highly recommend the law firm of Buckfire & Buckfire, P.C. to the parents of any injured child and to anyone searching for a top medical malpractice lawyer in Michigan.
- Garon Fry & Ashley Cole Southgate, Michigan

I was a passenger on a motorcycle referred to Buckfire & Buckfire, P.C. after I suffered very serious injuries in a Florida motorcycle accident.

George Burke of Buckfire & Buckfire handled my motorcycle claims. He was very professional and explained all of my legal rights to me. He communicated with me regularly by email and phone; and kept me updated on my case. Mr. Burke assisted me with establishing a claim for my Michigan No-Fault benefits and pursued a claim against the negligent driver that caused the accident for my personal injuries. Mr. Burke obtained a significant settlement for me.

Mr. Burke and the entire support staff at Buckfire & Buckfire were excellent to work with, and handled my case with the highest level of integrity and care. I am very happy with the results of my case, and I would highly recommend anyone injured in a bike accident to hire George Burke as their motorcycle accident attorney.
- Elvera Lantz L'Anse, Michigan

Buckfire and Buckfire is an excellent law firm. From day one I was treated with respect, dignity, and always felt that my case was very important. Larry Buckfire was the attorney who handled my case. He was always professional, on time, respectful, and reliable. He was always there to explain things in understandable terms and was good at keeping me up to date with all processes involved with my claim. Buckfire and Buckfire is truly a law firm that cares and works hard to get the results that are deserved. I am very grateful to Larry and his staff. I would recommend anyone who has been seriously injured to contact Larry immediately for the help, support, and the legal guidance that he is able to provide.
- Stacy Goodpaster, Social Worker Ecorse, Michigan

I hired the law firm of Buckfire & Buckfire to handle my nursing home neglect case against a Saginaw skilled nursing care facility. I would highly recommend anyone who has lost a loved one or suffered injuries due to medical malpractice or nursing home neglect to hire Buckfire & Buckfire as their law firm. They treated me with respect and kept me well informed throughout the whole process of filing the claim. They have earned my highest possible rating for their quality of representation and legal ability, meeting all of my expectations.
- Vincent N. Candela Saginaw, Michigan

When I was released from the hospital after my Livingston County accident I asked my wife if she could help me find a law firm that specialized in personal injury and no fault cases. I'm grateful she found Buckfire & Buckfire. The service they provided to me was professional, going beyond my expectations, and was competent, courteous, and thoughtful. My case was carefully represented and it was presented to me in a realistic manner. From start to finish, the firm worked towards my best interest and I would not hesitate to recommend the expert and personalized services of Buckfire & Buckfire to a family member, friend, or acquaintance.
- Ty R. Bahr Howell, Michigan

I can not thank Daniel Buckfire enough for helping in my No-Fault Insurance claim against State Farm Insurance Company. I am a quadriplegic as a result of a car accident and my insurance company denied me a portion of my insurance benefits. I contacted Daniel and he was able to get those benefits paid quickly for me.

Daniel is a very caring and compassionate person. Even though he doesn't really know me he treated me as if I was one of his family and made me feel very comfortable. I knew from the first time that we spoke that he would give his all to resolve the situation with little regard for his personal benefit. I had all but given up when a friend recommended me to Mr. Buckfire and he was more than willing to go to work to get me when I rightly deserved. Alot in my life had been ripped away as a result of the car accident but Daniel was there to help me restore as much as possible. He even made sure that I was completely satisfied with the results.

I highly recommend him to anyone injured in an accident. He really knows the law and insurance companies listen to him.
- Brian Woodward Detroit, Michigan

My husband died when a truck left the roadway and struck him. He was off the shoulder of the roadway helping another motorist pull his car out of a snow bank. I had three children and did not know where to turn. I was not only grieving, but extremely concerned as to how I would support my family.

Another lawyer told me to call the Michigan personal injury law firm of Buckfire & Buckfire P.C. I did and I am appreciative of that referral. The law firm met with me and immediately began working to get the No-Fault Insurance benefits paid. The process was very confusing to me and they took over and did the work. They also started to investigate the claim against the driver and owner of the car that struck my husband.

The driver and his insurance company denied that the car struck my husband and then tried to claim that my husband was actually standing in the roadway. The law firm immediately hired investigators, an accident reconstruction expert, and began locating witnesses. They even hired an automotive engineer to download the "black box" on the vehicle to prove that the driver was going too fast when he hit my husband.

The work that they did helped me settle my Michigan wrongful death case for $1,600,000.00. Their knowledge of law was second to none and they hired the best experts to prove my case. Best of all, they kept me advised of my case from day one, returned all of my phone calls, and made sure that I understood everything that was happening throughout the entire process.
- Tracy R. Troy, MI
Consumer Protection Law
Elder Law
Insurance Law
Legal Malpractice Law - Plaintiffs
Mass Tort Litigation / Class Actions - Plaintiffs
Medical Malpractice Law - Plaintiffs
Personal Injury Litigation - Plaintiffs
Product Liability Litigation - Plaintiffs
Your browser is not fully compatible with our automatic printer friendly formatting.
Please use the print button to print this profile page.