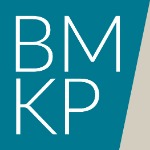 Richmond-Adelaide Centre
130 Adelaide Street W., Suite 1005
Toronto, ON M5H 3P5
Canada
416-368-6800
Firm Details
All of the lawyers at Brown Mills Klinck Prezioso LLP have dedicated their entire career to advising clients regarding pension, benefits and executive compensation law and we practice exclusively in this area. It's what we do.
BMKP Law is a boutique firm with a wealth of knowledge and experience advising both public sector and private sector employers on all facets of pension, benefits and executive compensation law.
Agility is our competitive advantage. We seamlessly partner with clients' consultants, employment, corporate and litigation counsel, actuaries and other advisors to solve complex challenges. Working with our network of proven Canadian, U.S. and international business lawyers, we deliver specialized cross-border advice to multi-national private sector employers.
Office Locations
Canada
Canada
Ontario
Ontario
Toronto, ON
Richmond-Adelaide Centre
130 Adelaide Street W., Suite 1005
Toronto, ON M5H 3P5
Canada