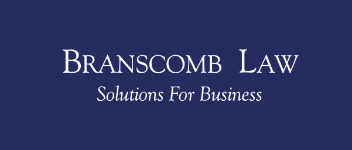 Headquarters
802 North Carancahua Street, Suite 1900
Corpus Christi, TX 78401
United States
(361) 886.3800
Firm Details
Our lawyers strive to provide creative solutions for businesses, executives and families with corporate, tax, real estate, water, oil and gas, estate planning, probate, and employment and litigation matters. We combine the attention and responsiveness that one would expect from a smaller law firm with the levels of expertise found at much larger firms. We are committed to the highest standards of professionalism and integrity in each matter we undertake. We communicate with our clients to ensure that they understand the scope of our services, how quickly they can expect us to complete those services, and how much those services will cost. We take pride in our work, and we are grateful for the relationships of trust and confidence that we have with our clients.



Management
Top Listed City Awards
Top Listed in Corpus Christi with 7 lawyers
Clients
Andrews Distributing Company of North Texas
Cardiology Associates of Corpus Christi
Corpus Christi Urology Group
Esenjay Petroleum
Everest Resources
Frost Bank, N.A.
International Resistive Co.
J.V. Industrial Companies
Magnum Producing & Operating
Manti Resources
Omni Hotels
Qualspec, Inc.
Refinery Terminal Fire Co.
Royal Oil & Gas
Swantner & Gordon
Taylor Oil
The News Group
TRT Holdings
Valero Energy Corporation
Wells Fargo
Whataburger, Inc.
Firm Practice Areas
Bankruptcy and Creditor Debtor Rights / Insolvency and Reorganization Law
Bet-the-Company Litigation
Commercial Litigation
Corporate Law
Employment Law - Management
Energy Law
Litigation - Trusts and Estates
Litigation and Controversy - Tax
Mass Tort Litigation / Class Actions - Defendants
Real Estate Law
Tax Law
Trusts and Estates
Water Law
Office Locations
United States
United States
Texas
Texas
Austin, TX
114 West Seventh Street, Suite 725
Austin, TX 78701
United States
Corpus Christi, TX
802 North Carancahua Street, Suite 1900
Corpus Christi, TX 78401
United States
Houston, TX
808 Travis, 20th Floor
Houston, TX 77002
United States