Firm Profile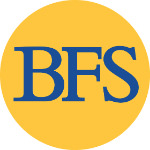 Headquarters
535 Stone Cutters Way, Suite 204
Montpelier, VT 05602
United States
(802) 455.9141
Firm Details
Vermont Attorneys Protecting the Rights of Injured Victims

Biggam Fox Skinner is one of Vermont's most experienced workers' compensation and personal injury law firms.
Our attorneys provide compassionate, assertive legal representation to people injured at work or harmed by the negligence of others in Vermont. We have decades of experience in protecting your rights after an injury.
We understand how difficult it is to live with an injury and we know how hard it is to navigate the Vermont workers' compensation system or the personal injury claims process by yourself. That is why we only represent people who have been hurt in a workplace accident or through negligence. Insurance companies know that we are persistent and aggressive in getting the best possible outcome for our clients.
We offer a free consultation so that you can talk to an attorney about your claim with no commitment. If you were hurt in Vermont, get in touch today to learn how we can help you recover your life after an injury.
The Biggam Fox Skinner Legal Team
Biggam Fox Skinner has four attorneys with a track record of winning cases. They are supported by skilled paralegals, office staff, and a legal assistant.
When you choose to work with us, you can expect us to work together to find the best legal solutions to protect your financial future.
Our close-knit team combines decades of experience with extensive knowledge of the law and a deep desire for justice to get you the compensation you deserve for your injury.
When you hire our legal team, you can expect the following:
You do not pay us anything until we win your case
If we do not get you anything, you owe nothing: no fees and no expenses
A free evaluation of your case
Experienced legal counsel that considers your unique circumstances
Compassionate and empathetic legal representation
Attorneys that pursue your case aggressively
Two convenient locations in Vermont (Montpelier and Burlington)
A legal team that focuses only on helping the injured
Management
Demographics
Non-Legal Employees
Women: 2
Firm Practice Areas
Personal Injury Litigation - Plaintiffs
Workers' Compensation Law - Claimants
Office Locations
United States
United States
Vermont
Vermont
Burlington, VT
112 Lake Street, Suite 130
Burlington, VT 05401
United States
Montpelier, VT
535 Stone Cutters Way, Suite 204
Montpelier, VT 05602
United States