Firm Profile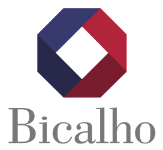 Firm Details
Bicalho Legal Consulting is a company specialized in business solutions. We act in a preventive and strategic way, using knowledge in the fields of Law and Accounting as management tools to perpetuate, develop and expand business.
We are a full service office and operate, in Brazil and abroad, adapted to the reality of each client. Throughout our over 18-year history, we always strive for the technical improvement and strategic positioning to provide the best services and bring effective solutions to our customers, enabling us to achieve the desired results.
We have multidisciplinary team and subsidiaries in Brazil, USA and Portugal. This structure and know-how allow us to offer global support and services, following the demands and international needs of our customers, especially in immigration, tax and business matters.
Firm Practice Areas
Corporate and M&A Law
Immigration Law
Tax Law
Office Locations
Brazil
Brazil
Belo Horizonte, Brazil
Rua Artur Itabirano, 65
São José (Pampulha)
Belo Horizonte 31275-020
Brazil