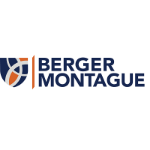 Headquarters
1818 Market Street, Suite 3600
Philadelphia, PA 19103
United States
(215) 875.3000
Firm Details
About Berger Montague
Berger Montague is a full-spectrum class action and complex civil litigation firm, with nationally known attorneys highly sought after for their legal skills. The firm has been recognized by courts throughout the country for its ability and experience in handling major complex litigation, particularly in the fields of antitrust, securities, mass torts, civil and human rights, whistleblower cases, employment, and consumer litigation. In numerous precedent-setting cases, the firm has played a principal or lead role.
The National Law Journal selected Berger Montague in 12 out of 14 years (2003-2005, 2007-2013, 2015-2016) for its "Hot List" of top plaintiffs-oriented litigation firms in the United States. The select group of law firms recognized each year had done "exemplary, cutting-edge work on the plaintiffs' side." The National Law Journal ended its "Hot List" award in 2017 and replaced it with "Elite Trial Lawyers," which Berger Montague has won from 2018-2020. The firm has also achieved the highest possible rating by its peers and opponents as reported in Martindale-Hubbell and was ranked as a 2021 "Best Law Firm" by U.S. News - Best Lawyers.
Currently, the firm consists of 66 lawyers; 25 paralegals; and an experienced support staff. Few firms in the United States have our breadth of practice and match our successful track record in such a broad array of complex litigation.
History of the Firm
Berger Montague was founded in 1970 by the late David Berger to concentrate on the representation of plaintiffs in a series of antitrust class actions. David Berger helped pioneer the use of class actions in antitrust litigation and was instrumental in extending the use of the class action procedure to other litigation areas, including securities, employment discrimination, civil and human rights, and mass torts. The firm's complement of nationally recognized lawyers has represented both plaintiffs and defendants in these and other areas and has recovered billions of dollars for its clients. In complex litigation, particularly in areas of class action litigation, Berger Montague has established new law and forged the path for recovery.
The firm has been involved in a series of notable cases, some of them among the most important in the last 50 years of civil litigation. For example, the firm was one of the principal counsel for plaintiffs in the Drexel Burnham Lambert/Michael Milken securities and bankruptcy litigation. Claimants in these cases recovered approximately $2 billion in the aftermath of the collapse of the junk bond market and the bankruptcy of Drexel in the late 1980's. The firm was also among the principal trial counsel in the Exxon Valdez Oil Spill litigation in Anchorage, Alaska, a trial resulting in a record jury award of $5 billion against Exxon, later reduced by the U.S. Supreme Court to $507.5 million. Berger Montague was lead counsel in the School Asbestos Litigation, in which a national class of secondary and elementary schools recovered in excess of $200 million to defray the costs of asbestos abatement. The case was the first mass tort property damage class action certified on a national basis. Berger Montague was also lead/liaison counsel in the Three Mile Island Litigation arising out of a serious nuclear incident.
Additionally, in the human rights area, the firm, through its membership on the executive committee in the Holocaust Victim Assets Litigation, helped to achieve a $1.25 billion settlement with the largest Swiss banks on behalf of victims of Nazi aggression whose deposits were not returned after the Second World War. The firm also played an instrumental role in bringing about a $4.37 billion settlement with German industry and government for the use of slave and forced labor during the Holocaust.
Top Listed State Awards
Top Listed in Pennsylvania in Antitrust Law with 5 lawyers
Top Listed in Pennsylvania in Litigation - Antitrust with 6 lawyers
Top Listed City Awards
Top Listed in Philadelphia in Antitrust Law with 5 lawyers
Top Listed in Philadelphia in Litigation - Antitrust with 6 lawyers
Clients
Arch Hill Capital, N.A.
Bearing Asset LP
Cardinal Health, Inc.
Giorgio Fresh Co., Giorgio Mushroom Co.
ICC Chemical Company
John I. Haas, Inc.
Lactona Corp.
McKesson Corporation
Nouveau Vision, Inc.
Rochester Drug Co-operative, Inc.
Firm Practice Areas
Commercial Litigation
Consumer Protection Law
Litigation - Antitrust
Litigation - Environmental
Litigation - ERISA
Litigation - Insurance
Litigation - Labor and Employment
Litigation - Securities
Mass Tort Litigation / Class Actions - Plaintiffs
Privacy and Data Security Law
Product Liability Litigation - Plaintiffs