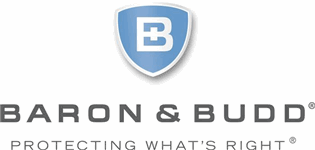 Headquarters
3102 Oak Lawn Avenue, Suite 1100
Dallas, TX 75219
United States
(214) 521.3605
Firm Details
Baron & Budd is a nationally recognized law firm with offices in Dallas, Los Angeles, Baton Rouge, New Orleans and Austin. The firm has protecting the rights of people, businesses and entities that have been harmed by corporate wrongdoing for nearly forty years.
Baron & Budd won one of the first mesothelioma lawsuits 1970s and the firm continues to actively represent victims of asbestos exposure and mesothelioma. The firm even went all the way to the U.S. Supreme Court to protect the rights of individual mesothelioma patients, where Baron & Budd fought against a national settlement that would have limited the ability for future asbestos claimants to receive fair compensation.
Today Baron & Budd represents individuals and government and business entities in areas as diverse as dangerous pharmaceuticals and medical devices, environmental contamination, the Gulf oil spill, financial fraud, overtime violations, deceptive advertising, automotive defects, trucking accidents, nursing home abuse, and asbestos-related illnesses such as mesothelioma.
Baron & Budd has more than 60 attorneys and 200 staff that actively handle cases from start to finish for our clients.
Most notably, the firm has an established history of precedent-setting cases and significant victories on behalf of clients, ranging from a $450 million national settlement with many of the nation's top oil companies over MTBE water contamination to a $410 million settlement with Bank of America regarding overdraft fees to a $55 million mesothelioma cancer verdict for an El Paso mesothelioma patient and his family.
Baron & Budd has always prided itself on being at the forefront of litigation and has received many notable accolades for its work, including being selected to the National Law Journal's prestigious Plaintiffs' "Hot List" seven times and being awarded the 2006 Trial Lawyer of the Year Award from the public interest legal organization Public Justice.
Baron & Budd also prides itself on giving back to the community. The firm has donated generously to the Asbestos Disease Awareness Organization (ADAO), the International Mesothelioma Program (IMP) at Brigham and Women's Hospital, the Lung Cancer Alliance and other non-profit organizations. The firm has also sponsored two books about mesothelioma: CURE magazine's Understanding Mesothelioma and the NCCN Patient Guidelines for Mesothelioma.
For more information about Baron & Budd call 1.866.844.4556 or visit our website at
http://baronandbudd.com/
Firm Practice Areas
Environmental Law
Mass Tort Litigation / Class Actions - Plaintiffs
Personal Injury Litigation - Plaintiffs