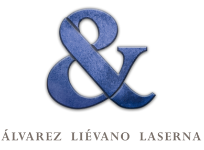 ---
Headquarters: Bogotá, Colombia
5 The Best Lawyers in Colombia™ awards
Alvarez Lievano Laserna Abogados is one of the largest boutique law firms in labor law in Colombia.
Since Carlos Alvarez Pereira, founder of the firm, within its main objectives, together with its partners has been to have a constant development in order to provide a unique and differentiated service to all its customers. All this leveraged in the professional development of their lawyers, automation of processes and the implementation of technology for daily work.
As a firm that works exclusively in labour law, we have become experts and well known nationally in labour consulting, auditing, litigious, collective bargaining, separation plans, restructuring, immigration labour advisors and as a firm that can put the best In-House lawyers in companies whose need it.
The integral attention for each one of the clients comes tied with a work of trust between the two parties. It is for this reason that we guarantee that each of the clients is attended directly by one of the partners with the team of experts that supports them. Regardless of guarantying the involvement of the partners, in the firm we like to give visibility to our senior lawyers and to constantly train all the lawyers in order to get them known.
To always be at the forefront, have the best talent and have the best working environment for all lawyers working in the firm, Alvarez Lievano Laserna has a continuing education program where they give their junior lawyers the opportunity to continue their professional development through postgraduate programs that are mostly enlightened by the firm or through interest-free loans. Today, 100% of the firm's lawyers have or are pursuing postgraduate programs in labour law, this guaranteeing that our clients work with the best talent.
The implementation of technology in the daily work on the firm has been important in recent years and has grown steadily. In 2019, the company launched its platform "ALL In One". It was the result of a research that shows us that for people one of the most important assets within a company is information and the main challenge is to manage it easily, quickly and safely. For Alvarez Lievano Laserna, it is clear how important it is for our clients to access their information online. That is why the platform allows our clients to check online the status of all their processes, reports, access circulars with information of interest and have notifications every time their account is updated. This save a lot of time for our clients and gave them peace of having all their information in a highly secure and confidential place.
Management & Demographics
Demographics
Partners
Women: 2
Hispanic: 4
Men: 2
Associates
Women: 3
Hispanic: 3
Other Lawyers
Women: 16
Hispanic: 27
Men: 11
Management / Department Heads
Women: 1
Hispanic: 2
Men: 1
Paralegals
Women: 1
Hispanic: 6
Men: 5
Non-Legal Employees
Women: 5
Hispanic: 5
Clients
Clients
AES CHIVOR
Bancamia
Bancoldex
BASF Colombia
Bayer Colombia
BBVA Colombia
Bimbo de Colombia
British American Tobacco Colombia
Bureau Veritas Colombia
CEPSA Colombia
Cerro Matoso
Club el Nogal
Colpensiones
Concesion Santa Marta Paraguachon/ Ashmore group
COPA Airlines
Datacredito Experian
Ecopetrol
ETB Empresa de Telecomunicaciones de Bogotá
Farmacias y Drogerias Cruz Verde
FOGAFIN
Fondo Nacional del Ahorro
Frontera Energy
Genser Power
GNB Sudameris
Goddard Catering
Gran Tierra Energy Colombia
Grupo Enel
Grupo ISA
Holcim Colombia
Itaú CorpBanca Colombia
JGB
Johnson & Johnson de Colombia
Laboratorio Roche
Lafayatte
LATAM Airlines
Mansarovar Energy
Marriot Hotels
Mazda Colombia
Mercer Colombia
Movistar Colombia
Nueva EPS
Occidental de Colombia
Parko Services
Patrulla aérea Colombia
Pelikan Colombia
Prodiel Colombia
Proeléctrica ANDEG
Ramo
RCN Televisión
REFICAR
Scotiabank Colpatria
Shandong Kerui Group Colombia
Sodexo Colombia
Takami
Terpel
Tigo-UNE
Tuscany South America
Unilever Andina Colombia
Uniminuto Colombia
Universidad San Martin
About Our Clients
A key point about our clients is that they are within the top 100 ranking of largest companies in Colombia (Revista Semana), our firm has 21 of them as clients and 7 more in 101-150 position. Are companies who are responsible for moving the national economy.
https://especiales.semana.com/100-empresas-mas-grandes-de-colombia-2018/index.html
Ecopetrol, Organización Terpel, Refineria de Cartagena, Grupo Enel, ISA, Nueva EPS, Telefonica, Codensa, Une EPM Telco, Frontera Energy, Sodimac Corona, Coca Cola Femsa, Colombia Movil, Gran Tierra Energy, Drogerias y Farmacias Cruz Verde, Occidental de Colombia, Cerromatoso, Nissan, Bancamia, Seguros ProtecciónAlso, 19 of our clients are in the top 100 Mercer ranking with best corporate reputation.
Contacts
Contacts
Juan Manuel Casadiego
Marketing and Comunications Coordinator
+ 571 2362411
Law Firm of the Year Awards
Labor and Employment Law in Colombia (2023)
Labor and Employment Law in Colombia (2020)
Your browser is not fully compatible with our automatic printer friendly formatting.
Please use the print button to print this profile page.