Firm Profile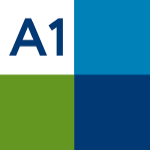 Firm Details
A1 Law Office is always ready to provide prompt and professional legal assistance in every complex conflict situation. Our experts will find non-standard solutions in respect of disputes between debtors and creditors, parties in corporate conflicts; defend business owners from unjust acts or abusive practice; ensure heirs' rights are duly complied with; structure corporate and settlement agreements. Our Firm has lawyers with over 10 years of experience in leading Russian and international law firms, investment companies, and top governmental positions. Different profiles and professional experience of our team members allow us to successfully handle legal conflicts of any kind. A1 Law Office operates in partnership with A1 Investment Company (a division of Alfa Group), a Russian market leader in dealing with special situations since 1989.
Awards
A1 Law Office launched the first charitable platform in Russia for lawyers LegalCharity .Persons seeking legal services and unable to pay for them on the market terms will be able to receive qualified legal aid.
Firm Practice Areas
Appellate Practice
Arbitration and Mediation
Civil Rights Law
Corporate Governance and Compliance Practice
Corporate Law
Criminal Defense
Information Technology Law
Insolvency and Reorganization Law
Insurance Law
Intellectual Property Law
International Arbitration
Investment
Investment Funds
Litigation
Mergers and Acquisitions Law
Mining Law
Partnership
Planning
Privacy and Data Security Law
Private Equity Law
Trusts and Estates
Venture Capital Law
Office Locations
Russia
Russia
Moscow, Russia
12, Krasnopresnenskaya emb.
World Trade Center-2, entrance 7
Moscow 123610
Russia