Find Lawyers in Hellerup, Denmark
Select a location or practice area from the list below to find the best legal talent for your needs.
Practice Areas
Hellerup, Denmark
Would you like to claim your lawyer profile?
Contact Us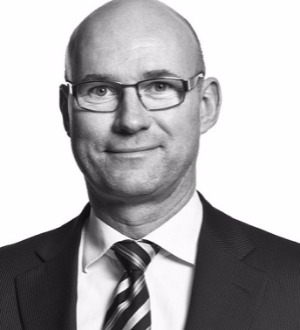 Kåre Stolt
---
Kåre Stolt is one of the partners heading ACCURA's M&A Team. He is an expert on M&A, including structuring considerations, acquisition funding, drafting of transaction documents, in addition to negotiating and heading up large due diligence processes. Moreover, he has vast expertise within corporate and commercial issues as well as tax law. Kåre Stolt was one of the founders of ACCURA in 1999 and has been Senior Partner since then.
Recognized since 2009
Hellerup, Denmark
Practice Areas
Dispute Resolution
Recognized since 2009
Hellerup, Denmark
Specific Focus
Mergers and Acquisitions
Recognized since 2009
Hellerup, Denmark
Practice Areas
Real Estate Law
Accura Advokatpartnerselskab
Recognized since 2009
Hellerup, Denmark
Practice Areas
Real Estate Law
Accura Advokatpartnerselskab
Recognized since 2018
Hellerup, Denmark
Practice Areas
Mergers and Acquisitions Law
Accura Advokatpartnerselskab
Recognized since 2009
Hellerup, Denmark
Practice Areas
Real Estate Law
Accura Advokatpartnerselskab
Recognized since 2016
Hellerup, Denmark
Practice Areas
Insolvency and Reorganization Law
Accura Advokatpartnerselskab
Recognized since 2013
Hellerup, Denmark
Practice Areas
Real Estate Law
Recognized since 2009
Hellerup, Denmark
Practice Areas
Asset Finance Law
Banking and Finance Law
Capital Markets Law
Recognized since 2010
Hellerup, Denmark
Practice Areas
Real Estate Law
Accura Advokatpartnerselskab
Recognized since 2010
Hellerup, Denmark
Practice Areas
Employee Benefits Law
Labor and Employment Law
Accura Advokatpartnerselskab
Recognized since 2016
Hellerup, Denmark
Practice Areas
Capital Markets Law
Accura Advokatpartnerselskab
Recognized since 2018
Hellerup, Denmark
Practice Areas
Corporate Law
Accura Advokatpartnerselskab
Recognized since 2009
Hellerup, Denmark
Practice Areas
Corporate Law
Mergers and Acquisitions Law