Find Lawyers in Santiago, Chile for Insolvency and Reorganization Law
Practice Area Overview
The legislation on insolvency and reorganization in Chile is generally applicable to all classes of persons and legal entities who are in a cessation of payment situation.
There are reorganization procedures applicable to so-called debtor enterprises, which include legal entities and individuals who are payers of first category tax or taxpayers set forth on No. 2 of Article 42 of the Chilean Tax Income Law (D.L. 824)
These reorganization procedures may be aimed at preventing or raising the liquidation status.
Legal persons not included in the concept of an enterprise can opt for renegotiation procedures very similar to the reorganization procedures.
Only a court can declare a debtor enterprise or person in the process of liquidation, that is, in bankruptcy, by issuing a definitive resolution qualified as such by law.
Both debtor enterprises and persons may voluntarily request to be declared in process of liquidation or may be declared as such at the request of a creditor and, in certain cases, that statement must be declared ex officio by the court.
The grounds for settlement are numerous, and many of them are related directly to the non-payments of obligations of the debtor.
The law grants reinstatements of equity called paulianas, or insolvency proceedings, that determine certain acts performed by the debtor before the declaration of liquidation shall have no effect, so that when a debtor is in a bad state of affairs, that debtor needs legal advice to determine which behaviors are punishable.
Also, the debtor needs legal advice from the criminal point of view because there are certain crimes related to insolvency proceedings.
It is important to note that directors, managers, and administrators of companies will need legal advice because they can have personal liability, both civil and criminal, in cases of insolvency.
Insolvency and reorganization proceedings do not apply to the public administration in a broad sense, even if they are services that have a separate legal status or for state companies created by law.
It should be noted that the law contains rules concerning cross-border bankruptcy.
_____________________________________________________________________________________________________
La legislación sobre insolvencia y reorganizaciones en Chile es aplicable en general a toda clase de personas naturales y jurídicas que se encuentran en estado de cesación de pagos.

Existen procedimientos de reorganización aplicables a las denominadas empresas deudoras, que comprenden a las personas jurídicas y a personas naturales que son contribuyentes de impuesto de primera o de segunda categoría.

Estos procedimientos de reorganización pueden tener por objeto prevenir o alzar el estado de liquidación.

Las personas naturales no comprendidas dentro del concepto de empresa pueden optar a procedimientos de renegociación muy similares a los procedimientos de reorganización.

Solamente un tribunal puede declarar a una empresa o persona deudora en proceso de liquidación, o sea, en quiebra, mediante la dictación de una sentencia que la ley califica de definitiva.

Tanto las empresas como personas deudoras pueden pedir voluntariamente que se las declare en proceso de liquidación o pueden ser declaradas como tales a petición de algún acreedor y en ciertos casos dicha declaración debe ser declarada de oficio por el tribunal.

Las causales de declaración de liquidación son numerosas y muchas ellas se relacionan directamente con el no pago de obligaciones del deudor.

La ley otorga acciones de reintegro de patrimonio, llamadas paulianas o revocatorias concursales que permiten dejar sin efecto ciertos actos realizados por el deudor antes de la declaración de liquidación, de modo que cuando un deudor se encuentra en mal estado de sus negocios necesita asesoría jurídica para determinar cuáles conductas son sancionables.

También, el deudor necesita asesoría jurídica desde el punto de vista penal porque existen ciertos delitos relacionados con los procesos de insolvencia.

Resulta relevante destacar que los directores, gerentes y administradores de sociedades van a necesitar de asesoría jurídica porque pueden tener responsabilidad personal, tanto civil como penal, en casos de insolvencia.

Los procedimientos de insolvencia y reorganización no se aplican a la Administración Pública en un sentido amplio, aunque que se trate de servicios que tengan personalidad jurídica propia ni a las empresas del Estado creadas por ley.

Debemos destacar que en la legislación se contemplan normas relativas a la quiebra transfronteriza.

Juan Eduardo Palma Jara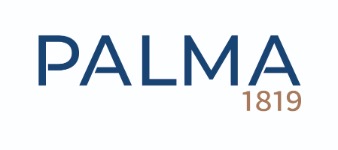 Select a location from the list below to find the best legal talent for your needs.
Our Methodology
---
Recognition by Best Lawyers is based entirely on peer review. Our methodology is designed to capture, as accurately as possible, the consensus opinion of leading lawyers about the professional abilities of their colleagues within the same geographical area and legal practice area.
The Process
Best Lawyers employs a sophisticated, conscientious, rational, and transparent survey process designed to elicit meaningful and substantive evaluations of the quality of legal services. Our belief has always been that the quality of a peer review survey is directly related to the quality of the voters.