Find Lawyers in Sofia, Bulgaria
Select a location or practice area from the list below to find the best legal talent for your needs.
Practice Areas
Sofia, Bulgaria
Would you like to claim your lawyer profile?
Contact Us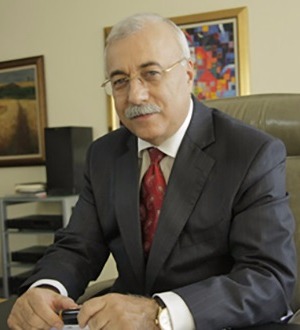 Vladimir Penkov
---
Vladimir Penkov has extensive experience in negotiations, researches, drafting of legal documents and representing clients in various areas of commercial law, such as Banking and Finance, Corporate Law and Commercial Contracts, Competition, Privatization and Foreign Investments, Investment Management, Mergers and Acquisitions, Project Finance, Public Procurement, Licensing and Know-How Agreements, Tax Law, Telecommunications, Media & IT, Energy Law and Renewable Energy Sources. Penkov has...
Penkov, Markov & Partners
Recognized since 2008
Sofia, Bulgaria
Practice Areas
Competition / Antitrust Law
Corporate Law
Recognized since 2008
Sofia, Bulgaria
Practice Areas
Labor and Employment Law
Recognized since 2012
Sofia, Bulgaria
Practice Areas
Intellectual Property Law
Recognized since 2014
Sofia, Bulgaria
Practice Areas
Corporate Law
Antov & Partners Law Firm
Recognized since 2008
Sofia, Bulgaria
Practice Areas
Corporate Law

Borislava Apostolova
---
Recognized since 2008
Sofia, Bulgaria
Practice Areas
Real Estate Law
Recognized since 2012
Sofia, Bulgaria
Practice Areas
Corporate Law
Investment Law
Specific Focus
Foreign
Penkov, Markov & Partners
Recognized since 2008
Sofia, Bulgaria
Practice Areas
Construction Law
Dokovska, Atanasov & Associates
Recognized since 2012
Sofia, Bulgaria
Practice Areas
Arbitration and Mediation
Specific Focus
Civil
Recognized since 2017
Sofia, Bulgaria
Practice Areas
Corporate Law
Recognized since 2014
Sofia, Bulgaria
Practice Areas
Arbitration and Mediation
Specific Focus
Dispute Resolution
Tsvetkova Bebov Komarevski
Recognized since 2008
Sofia, Bulgaria
Practice Areas
Banking and Finance Law
Capital Markets Law

Boryana Boteva
---
Recognized since 2008
Sofia, Bulgaria
Practice Areas
Corporate Law
Mergers and Acquisitions Law
Bouzeva & Partners Law Firm
Recognized since 2008
Sofia, Bulgaria
Practice Areas
Corporate Law
Recognized since 2008
Sofia, Bulgaria
Practice Areas
Banking and Finance Law
Corporate Law
Mergers and Acquisitions Law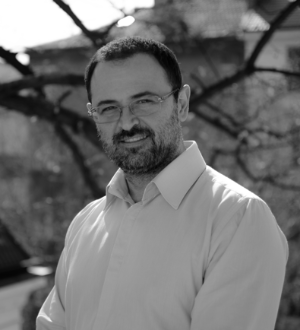 Peter Boyukliev
---
Yordanova, Rizova & Partners
Recognized since 2012
Sofia, Bulgaria
Practice Areas
Administrative Law
Corporate Law

Boyko Bratanov
---
Spasov & Bratanov Lawyers Partnership
Recognized since 2008
Sofia, Bulgaria
Practice Areas
Litigation
Tax Law
Specific Focus
Mergers and Acquisitions

Valentin Braykov
---
Recognized since 2008
Sofia, Bulgaria
Practice Areas
Corporate Law
Intellectual Property Law
Recognized since 2008
Sofia, Bulgaria
Practice Areas
Corporate Law
Recognized since 2012
Sofia, Bulgaria
Practice Areas
Mergers and Acquisitions Law
Specific Focus
Restructurings
Dimitrov, Tchompalov & Todorova Limited
Recognized since 2014
Sofia, Bulgaria
Practice Areas
Banking and Finance Law
Recognized since 2012
Sofia, Bulgaria
Practice Areas
Intellectual Property Law
Specific Focus
Commercial
Dinova & Rusev Law Office
Recognized since 2008
Sofia, Bulgaria
Practice Areas
Corporate Law
Spasov & Bratanov Lawyers Partnership
Recognized since 2008
Sofia, Bulgaria
Practice Areas
Corporate Law
Djingov, Gouginski, Kyutchukov & Velichkov
Recognized since 2008
Sofia, Bulgaria
Practice Areas
Banking and Finance Law
Corporate Law
Mergers and Acquisitions Law
Dokovska, Atanasov & Associates
Recognized since 2008
Sofia, Bulgaria
Practice Areas
Arbitration and Mediation
Specific Focus
Dispute Resolution
Schönherr Rechtsanwälte GmbH
Recognized since 2008
Sofia, Bulgaria
Practice Areas
Corporate Law
Recognized since 2008
Sofia, Bulgaria
Practice Areas
Corporate Law
Recognized since 2012
Sofia, Bulgaria
Practice Areas
Construction Law
Real Estate Law
Recognized since 2008
Sofia, Bulgaria
Specific Focus
Dispute Resolution
Penkov, Markov & Partners
Recognized since 2012
Sofia, Bulgaria
Practice Areas
Corporate Law
Recognized since 2008
Sofia, Bulgaria
Practice Areas
Corporate Law
Investment Law
Recognized since 2008
Sofia, Bulgaria
Practice Areas
Corporate Law
Kalaidjiev, Georgiev & Minchev
Recognized since 2012
Sofia, Bulgaria
Practice Areas
Competition / Antitrust Law
Recognized since 2012
Sofia, Bulgaria
Practice Areas
Corporate Law
Djingov, Gouginski, Kyutchukov & Velichkov
Recognized since 2008
Sofia, Bulgaria
Practice Areas
Corporate Law
Mergers and Acquisitions Law
Djingov, Gouginski, Kyutchukov & Velichkov
Recognized since 2012
Sofia, Bulgaria
Practice Areas
Competition / Antitrust Law
Recognized since 2012
Sofia, Bulgaria
Practice Areas
Corporate Law
Spasov & Bratanov Lawyers Partnership
Recognized since 2008
Sofia, Bulgaria
Practice Areas
Banking and Finance Law
Competition / Antitrust Law
Corporate Law
Recognized since 2008
Sofia, Bulgaria
Practice Areas
Banking and Finance Law
Corporate Law
Mergers and Acquisitions Law
BCC Legal & Busines Consulting
Recognized since 2012
Sofia, Bulgaria
Practice Areas
Banking and Finance Law
Corporate Law
Kalaidjiev, Georgiev & Minchev
Recognized since 2008
Sofia, Bulgaria
Practice Areas
Arbitration and Mediation
Corporate Law
Specific Focus
Dispute Resolution
Recognized since 2008
Sofia, Bulgaria
Practice Areas
Arbitration and Mediation
Corporate Law
Specific Focus
Dispute Resolution
Karushkov Legal Solutions
Recognized since 2008
Sofia, Bulgaria
Practice Areas
Corporate Law
Intellectual Property Law
Mergers and Acquisitions Law
Recognized since 2008
Sofia, Bulgaria
Practice Areas
Corporate Law
Recognized since 2017
Sofia, Bulgaria
Practice Areas
Corporate Law
Recognized since 2012
Sofia, Bulgaria
Practice Areas
Intellectual Property Law
Recognized since 2012
Sofia, Bulgaria
Practice Areas
Banking and Finance Law
Recognized since 2012
Sofia, Bulgaria
Practice Areas
Banking and Finance Law
Corporate Law
Recognized since 2014
Sofia, Bulgaria
Practice Areas
Corporate Law

Ilya Komarevski
---
Tsvetkova Bebov Komarevski
Recognized since 2008
Sofia, Bulgaria
Practice Areas
Labor and Employment Law
Recognized since 2008
Sofia, Bulgaria
Practice Areas
Banking and Finance Law
Recognized since 2014
Sofia, Bulgaria
Practice Areas
Corporate Law
Djingov, Gouginski, Kyutchukov & Velichkov
Recognized since 2008
Sofia, Bulgaria
Practice Areas
Corporate Law
Stoeva, Kuyumdjieva & Vitliemov
Recognized since 2008
Sofia, Bulgaria
Practice Areas
Corporate Law
European Union Law
Real Estate Law
Djingov, Gouginski, Kyutchukov & Velichkov
Recognized since 2008
Sofia, Bulgaria
Practice Areas
Banking and Finance Law
Corporate Law
Mergers and Acquisitions Law
Dobrev & Lyutskanov Law Firm
Recognized since 2008
Sofia, Bulgaria
Practice Areas
Litigation
Tocheva & Mandazhieva Law Office
Recognized since 2014
Sofia, Bulgaria
Practice Areas
Banking and Finance Law
Penkov, Markov & Partners
Recognized since 2008
Sofia, Bulgaria
Practice Areas
Corporate Law