Find Lawyers in Baku, Azerbaijan
Select a location or practice area from the list below to find the best legal talent for your needs.
Practice Areas
Would you like to claim your lawyer profile?
Contact Us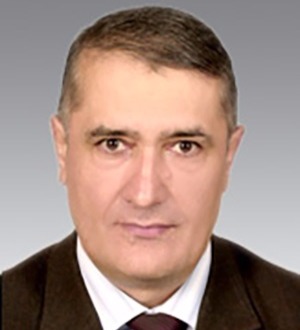 Nariman Ramazanov
---
As a Managing Partner and Senior Lawyer of FINA LLP Law Firm, Nariman Ramazanov participated in various oil and gas related negotiations, provided foreign oil companies conducting their business activity under the specific Azeri PSA ("Production Sharing Agreements) tax regime with consultations on various aspects of the acting Azeri legislation, particularly on the issues of incorporation, taxation and labour. Ramazanov also provided foreign investors with the corresponding legal advice...
Recognized since 2009
Baku, Azerbaijan
Practice Areas
Banking and Finance Law
Corporate and M&A Law
Litigation
Recognized since 2009
Baku, Azerbaijan
Practice Areas
Banking and Finance Law
Corporate and M&A Law

Ayxan Asadov
---
Recognized since 2009
Baku, Azerbaijan
Practice Areas
Banking and Finance Law
Corporate and M&A Law
Energy and Natural Resources Law
Recognized since 2009
Baku, Azerbaijan
Practice Areas
Corporate and M&A Law
Labor and Employment Law
Litigation
Recognized since 2009
Baku, Azerbaijan
Practice Areas
Corporate and M&A Law
Litigation
Wicklow Corporate Services
Recognized since 2009
Baku, Azerbaijan
Practice Areas
Corporate and M&A Law
Tax Law
Recognized since 2017
Baku, Azerbaijan
Practice Areas
Corporate and M&A Law
Specific Focus
Incorporation
Recognized since 2009
Baku, Azerbaijan
Practice Areas
Corporate and M&A Law
Specific Focus
Incorporation
Recognized since 2009
Baku, Azerbaijan
Practice Areas
Telecommunications Law
Recognized since 2009
Baku, Azerbaijan
Practice Areas
Banking and Finance Law
Corporate and M&A Law
BM Morrison Partners Law Firm
Recognized since 2017
Baku, Azerbaijan
Practice Areas
Banking and Finance Law
Recognized since 2009
Baku, Azerbaijan
Practice Areas
Intellectual Property Law
Litigation

Bakhtiyar Mammadov
---
The Law Office of Bakhtiyar Mammadov
Recognized since 2009
Baku, Azerbaijan
Practice Areas
Corporate and M&A Law
Recognized since 2009
Baku, Azerbaijan
Practice Areas
Banking and Finance Law
Corporate and M&A Law
Real Estate Law
Specific Focus
Incorporation
Recognized since 2009
Baku, Azerbaijan
Practice Areas
Banking and Finance Law
Corporate and M&A Law
Recognized since 2017
Baku, Azerbaijan
Practice Areas
Corporate and M&A Law
Recognized since 2009
Baku, Azerbaijan
Practice Areas
Corporate and M&A Law
Energy and Natural Resources Law
Recognized since 2009
Baku, Azerbaijan
Practice Areas
Banking and Finance Law
Corporate and M&A Law
Recognized since 2009
Baku, Azerbaijan
Practice Areas
Corporate and M&A Law