After more than a year of quarantining and separation, it has been a great pleasure of Best Lawyers employees to resume tangible in-person volunteerism efforts supporting our local communities. Through collection drives, setting up events, participating in awareness campaigns and more, our Best Lawyers team has enthusiastically taken advantage of the company's paid volunteer time off programs to support local nonprofits.

Pride Month Initiatives
Pride Month is filled with important events, conversations and support for the LGBTQ+ community across the country. Best Lawyers employees recently volunteered in Augusta, Ga. and Jacksonville, Fla. to show camaraderie and solidarity with local LGBTQ+ advocacy groups.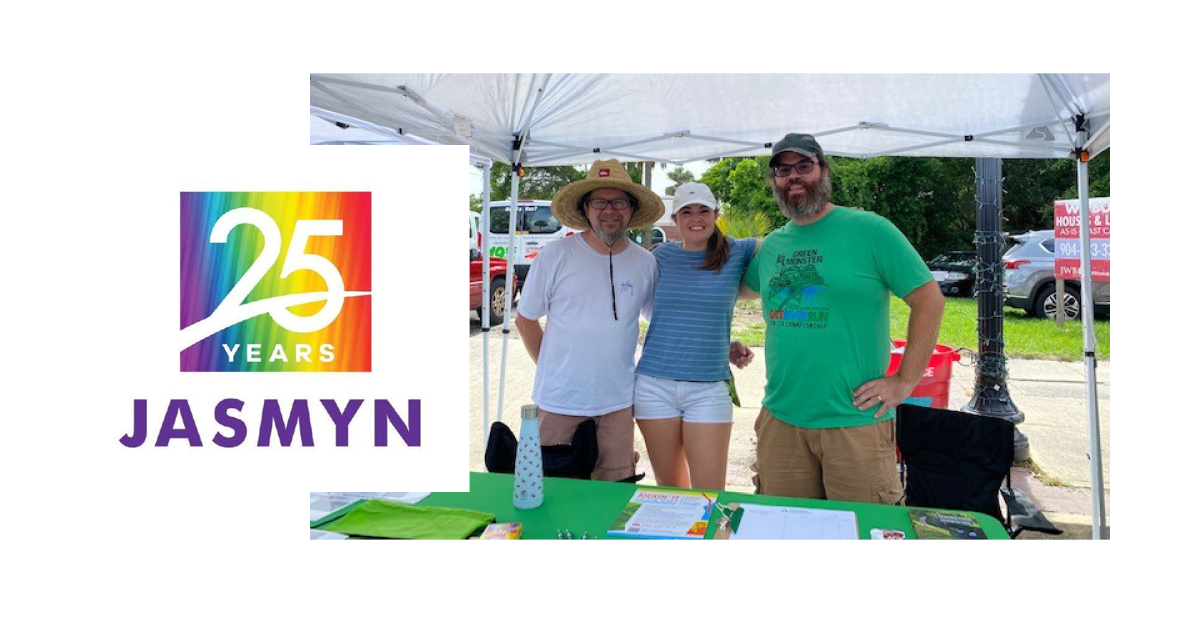 Larry Meadows, Alysa Carmichael and Gordon Creel volunteering at the JASMYN event in Jacksonville, Fla.
While Best Lawyers' annual participation in the Strides for Pride 5K hosted by 501(c)2 JASMYN was halted due to COVID-19 related event changes, our team was still eager to find a collaboration to support this organization's mission of creating safe spaces, providing health and wholeness services and offering youth development opportunities to LGBTQ+ young people.

Best Lawyers CFO Alysa Carmichael orchestrated a company-wide gift card collection to donate to JASMYN's gift card drive, which is one avenue to help transient youth. The Best Lawyers team raised $535 in gift cards for JASMYN, and Best Lawyers matched this amount for a total donation of $1,070 in Amazon, Target, Publix and Walmart gift cards to help LGBTQ+ youth in the Jacksonville area.

In Augusta, Ga. our team volunteered with Augusta Pride, a 501(c)3 whose mission is to promote visibility and pride and to provide cultural unity and diversity education for the LGBTQ+ communities of the Central Savannah River Area (CSRA). Staff members assisted with event setup for the August Pride Festival by setting up tents, unloading vender supplies, staging the VIP area and more.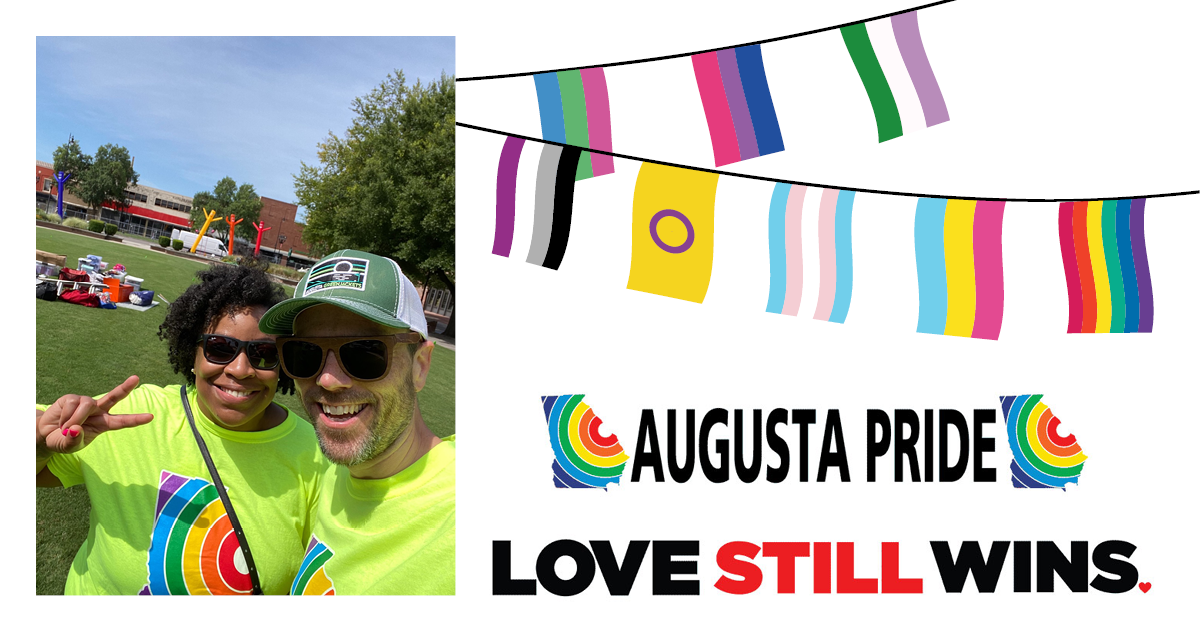 Melody Thomas and Phillip Greer volunteering at the Augusta Pride Event in Augusta, Ga.
Pride festival attendee Sara Thompson said, "Pride to me means being able to live my authentic life. There wasn't always "Pride" in being my authentic self, having grown up in the '70s-'80s, so it is beautiful seeing the real change in acceptance. Augusta pride helps us all be part of a great community."

Juneteenth Initiatives
Supporting another important historical event in June, team members from Augusta also volunteered with The Center for African American History, Art, & Culture (CAAHAC) for their Juneteenth festival. This 501(c)3 is a preservation group for the Immanuel Institute building and an educational resource. The CAAHAC promotes interactive programs that educate and celebrate Aiken's diversity and community.

On June 18 President Biden proclaimed June 19 as Juneteenth Day of Observance, calling on Americans to "acknowledge and celebrate the end of the Civil War and the emancipation of Black Americans, and commit together to eradicate systemic racism that still undermines our founding ideals and collective prosperity."

During the Juneteenth celebration, event participants enjoyed cultural demonstrations, artists, musical performances, local vendors and small group tours of the newly reopened facility. The South Caolina Department of Health and Environmental Control provided COVID-19 vaccines and health screenings.

Best Lawyers Gives Back
The responsibility and awareness for cultural compliance plays a huge part in our values and further enhances our company culture. These volunteerism opportunities enable our staff to bond over common passions and expand our awareness of the communities we live and work in.

We are quite proud of the initiative our employees take and look forward to continuing to support our communities.