The 2021 Colorado Best Lawyers publication includes 1,436 of Colorado's top-ranked legal talent as well as the inaugural appearance of Best Lawyers: Ones to Watch in print.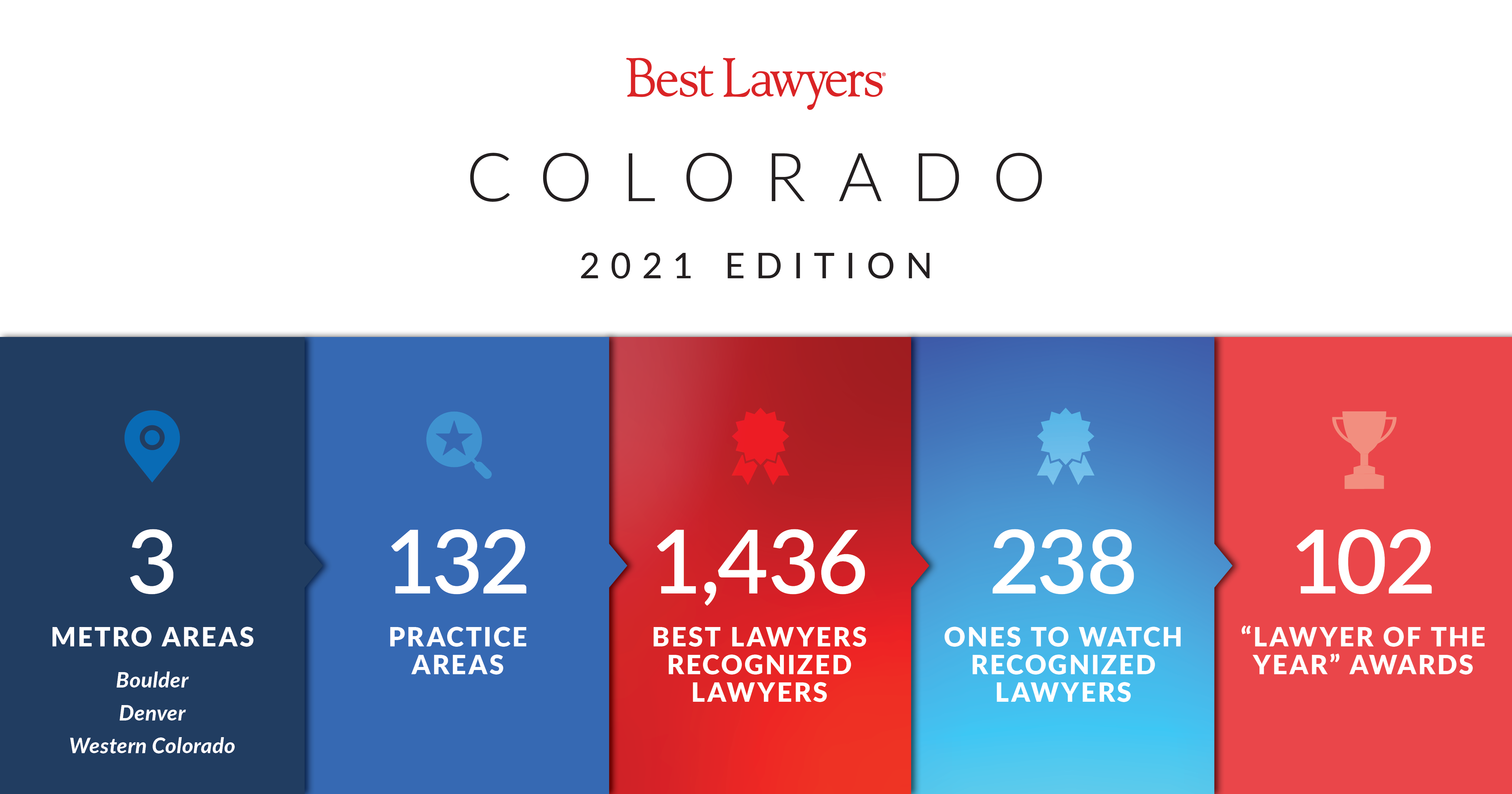 In this issue, we feature a cover story from Burg Simpson Eldredge Hersh & Jardine where they share what it takes to be successful in civil trial law. Their inspiring story take us through some of their most memorable cases, include the "Body Broker Case," where they were able to secure an exceptionally large verdict for families who had donated the bodies of their loved ones for science - but discovered they were being used in a black market scheme.
This issue also gives us a glimpse into what is happening in Colorado when it comes to environmental issues and the law. We interviewed four Best Lawyers-recognized attorneys to weigh in on environmental legislation in Colorado and get a better sense of what new legislation might look like.
Read the full issue: