Searching for a Real Estate attorney in Fort Lauderdale, Florida? View qualified Fort Lauderdale Real Estate Lawyers. Find a unique law firm in Fort Lauderdale with years of collective legal experience, offering innovative, clever, and strategic solutions that are holistic.
View a List of Fort Lauderdale Real Estate Attorneys
Roy D. Oppenheim
About Roy
Leading real estate and foreclosure defense attorney, and recognized legal expert.From Wall Street to Main Street, Roy Oppenheim is a successful serial entrepreneur and attorney focusing on Florida foreclosure defense, Internet ventures and direct sales companies. He founded Oppenheim Law more than 20 years ago with his wife, Ellen Pilelsky, and uniquely positions the Florida…Learn more
2500 Weston Rd, Suite 404
Fort Lauderdale, FL 33331
954-324-2240
Ellen B. Pilelsky
About Ellen
Ms. Ellen Pilelsky began her legal career at the Wall Street litigation firm of Liddle & O'Connor. Upon moving to Florida, Ms. Pilelsky was associated with the law firm of Thomson Zeder, where she continued to hone her litigation skills. In 1989, Ms. Pilelsky formed her own law firm, practicing civil litigation and family matters before joining her husband to form Oppenheim Law. Ms. Pilelsky continues to concentrate on commercial litigation and serves as outside counsel for numerous closely held companies…Learn more
2500 Weston Rd, Suite 404
Fort Lauderdale, FL 33331
954-324-2240
Geoffrey E. Sherman
About Geoffrey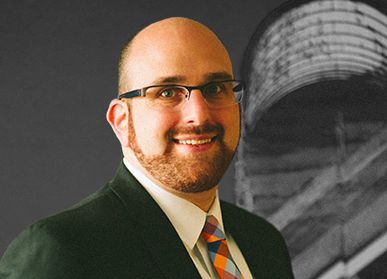 Looking to gain legal experience during his final year of law school at Nova Southeastern University, Geoffrey Sherman started working for Oppenheim Law as a law clerk. He quickly became a valued employee of Oppenheim Law while assisting in discovery research for a multi-district national class action lawsuit against DuPont. Teflon Products Liability Litigation, MDL No. 1733, 4:06-md-01733-REL-CFB, United States District Court, Southern District of Iowa, Central Division. Learn more
2500 Weston Rd, Suite 404
Fort Lauderdale, FL 33331
954-324-2240
Oppenheim Law | Fort Lauderdale Real Estate Attorneys Handle:
Why Oppenheim Law For Your Fort Lauderdale Real Estate Attorney
Founded in 1989 by a husband and wife legal team, Oppenheim Law is uniquely positioned as one of Florida's leading boutique law firms in Ft. Lauderdale, Florida, serving national, international, and local clients. We are one of the leading real estate law firms, but have diversified as experienced advocates in a wide range of areas. The Firm is proud to have the highest rating (AV) conferred by Martindale Hubbell® Law Directory, the most respected directory of lawyers and law firms in the U.S. In addition, the firm, through Roy Oppenheim, commands the highest rating from AVVO, a 10.0., the largest web-based attorney directory service in the U.S.
The Firm's practice areas include real estate and business related matters, consumer rights, commercial litigation, foreclosure, employment and contract law, and health law. The Firm is counsel to a myriad of residential and commercial developers, and homeowners associations, coordinating all legal related matters. The Firm is also involved with various high-profile nationwide class actions on behalf of consumers.
Real Estate Attorneys in Fort Lauderdale
Oppenheim Law is located in Fort Lauderdale with convenient freeway access to better serve our real estate clients in Miami-Dade, Broward, WPB and the entire state of Florida.
Oppenheim Law | Fort Lauderdale Real Estate Attorneys
2500 Weston Rd #404,
Fort Lauderdale, FL 33331
954-324-2240
Email: contactus@oplaw.net
Website: https://www.oppenheimlaw.com